Rachel Kessler and Friends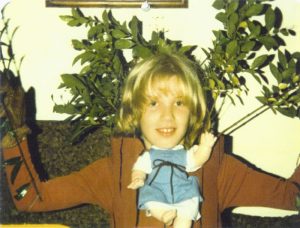 Rachel Kessler will present a slideshow performance reading of her memoir Christian Charm Workbook featuring cartoons, old photos, maps, charts, and graphs. Local literary luminaries Rebecca Hoogs, Sierra Nelson, Jason Whitmarsh, and Kevin Craft will each perform a PowerPoint presentation of new work (Pecha Kucha-style slideshow: 20 slides for 20 seconds each).
About the Work-in-Progress
In the vein of Tina Fey's Bossypants and Caitlin Moran's How to Be a Woman, Christian Charm Workbook chronicles Rachel Kessler's experience being raised by Jesus Freaks in the 1970s. From speaking in tongues to discovering riot grrl punk rock feminism to organizing day care workers into a union, she searches for the communal high, while battling the patriarchy and her own demons. 
Rachel Kessler is co-founder of literary collaborations Typing Explosion and Vis-a-Vis Society. Her nonfiction, collaborative, and solo poems have appeared in Tin House, USA Today, The Stranger, Poetry Northwest, Alaska Quarterly Review, and elsewhere. The Frye Art Museum, the Henry Art Gallery, Sea-Cat, and The Open Daybook have exhibited her text-based visual art and installations. She teaches creative writing in public schools through Writers in the Schools and to adults in recovery. Recently she received a Seattle City Artist award and King County 4Culture grant to write a book about the intersection of puberty and religion.
The event is supported by Seattle Office of Arts & Culture and 4Culture.


---