A Reading with Anastacia-Reneé & Friends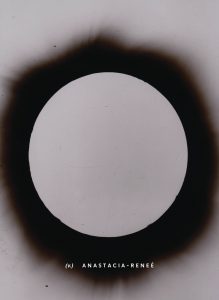 Note: This event was rescheduled from August 18 to August 25.
Tonight we welcome back Anastacia-Reneé, our 2016-2017 poetry writer-in-residence and Seattle's next Civic Poet, fresh off the launch of two new books: (V.) (Gramma) and Forget It (Black Radish Press).
Join us in the celebration and hear work from (V.) as well as her newest collection, Answer(Me) (Winged City Chapbooks-Argus Press), plus readings from special guests Evan J. Peterson, Garfield, Ha' aheo Auwae-Dekker, and Namaka Auwae-Dekker.
On (V.):
"Radical and rooted in Black cultural history, experimental yet never losing responsibility to language,Anastacia-Reneé's (v.) deserves every stage poetry can give it." — Robert Lashley, author of The Homeboy Songs
"Anastacia-Reneé's (v.) broils the alphabet with accents of Zora and bobby pins and tangled braids; she is busy here melding a blackgirl womansong with a backbeat of black jesus and barbie heads; she is weaving a ghosted blues of cop cars and sparrow eyes; she is translating a language of pain to a semaphore of power. Open these pages and un-fly yourself/ upward to the moonlight/ christen your feet/ within a wrecked nest … and witness a unique voice that has come into its own." — Tyehimba Jess, winner of the 2017 Pulitzer Prize in Poetry
On Forget It: 
"Anastacia-Reneé's somber, shrewd and sensually detailed romp through a field of land mines definitively shatters both the predictability of genre and the limits of lyric. These fierce vignettes, crafted to confront, are too restless and urgent to behave while considering their impact. Instead, they meld into a story we can't turn away from, one that—if you need to slap it with a name—could be called poetry. But Forget It (which is all but impossible to forget) isn't simply poetry. What it is is simply inevitable." — Patricia Smith, author of Gotta Go, Gotta Flo with photographer Michael Abramson
"This book feels like an entirely new invention. I don't even want to call it a book. I want to call it a thick-paint impressionist new word-reality, a documentation of whatever blush invented the first word. "…you picture yourself as a child seeing the color green for the first time." Anastacia-Reneé does just that, reinvents her reader as this child. This book is, to me, the color green for the first time." — Tara Hardy, author of My, My, My, My, My (Write Bloody)
---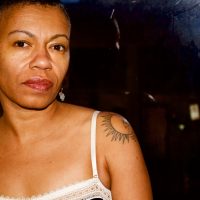 Anastacia-Reneé is a writer, performance artist, and creative writing workshop facilitator. She is a member of Seattle7, Distinguished Visiting Writer at Seattle University, 2017-2018 and has received poetry fellowships from Cave Canem, Hedgebrook, VONA, Artist Trust, and Jack Straw, as well as a writing residency from Ragdale. Her theatrical mixed-media project, 9 Ounces: A One Woman Show, is a multivalent social justice play unapologetically downward dogging its way through class, race, culture, oppression, depression, survival, and epiphany. She is the author of 26 (Dancing Girl Press), Forget It (Black Radish Books), Answer(Me) (Winged City Chapbooks, Argus Press), and (v.) (Gramma Press), and her cross-genre work has been published widely.
---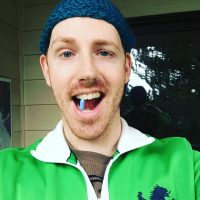 Evan J. Peterson's latest book, The PrEP Diaries: A Safe(r) Sex Memoir, chronicles the new sexual revolution around HIV prevention. Evan is a Clarion West writer and his previous books include Skin Job, The Midnight Channel, and Ghosts in Gaslight, Monsters in Steam: Gay City 5. He publishes weird fiction, nonfiction, journalism, and poetry, and he cohosts and coproduces SHRIEK: A Women of Horror Film Class. More information can be found at evanjpeterson.com.
---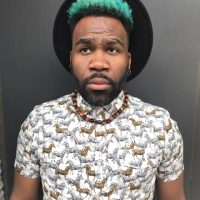 Garfield is the Seattle Poetry Slam Grand Slam Champion (2015), the Rain City Slam Grand Slam Champion (2017), a two-time Jack McCarthy's Evergreen Invitational Poetry Slam Champion (2015, 2016), a two-time Cascadia Regional Poetry Slam Invitational Champion (2015, 2016), a three-time Seattle Poetry Slam National Team Member (2015, 2016, 2017), and a three-time Bumbershoot's Battle of the Word Champion (2014, 2015, 2016). Garfield has appeared in How to Love THIS Queer Body of Color: An Unapology (2015); 2155: An Exploration of Afrofuturism in Performance Art (2016); Dear White People – Unapologetic (2017); and Rising Up: A Queer Social Justice Play (2017). He is one of the lead organizers of the Queer Resurgence on Capitol Hill Poetry Slam Festival, the coach for Youth Speaks Seattle's National Team, and the former Slam Master for Seattle Poetry Slam (2014-2017).
---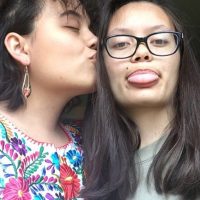 Ha' aheo Auwae-Dekker and Namaka Auwae-Dekker (Y-WE) are talented emerging writers, leaders in the Young Women Empowered organization, Youth Speaks poets, and activists.