A Reading of Indigenous Writers: Elissa Washuta, Tommy Pico, Demian DinéYazhi'
Late addition! We're pleased to welcome three indigenous writers to our stage: local author and former Made at Hugo House fellow Elissa Washuta, whose formally inventive memoir, My Body Is a Book of Rules, was a finalist for the Washington State Book Award; Portland-based artist and poet Demian DinéYazhi', whose work has been called "funny, brash, and surreal"; and, visiting from Brooklyn, Tommy Pico, whose epic poem, IRL, was recently published by Birds, LLC, with a forthcoming collection from Tin House, Nature Poem, in 2017.
Books will be on hand and the bar will be open.
Praise for Tommy Pico's IRL:
"Tommy Pico's epic poem is sad and funny and honest and wickedly clever with rhymes and rhythms. It is an utterly original aboriginal look at the world. I love it." –Sherman Alexie
Praise for Elissa Washuta's My Body Is a Book of Rules:
"In her harrowing chronicle of bipolar disorder, sexual violence, and struggles with Native identity, she provides a window into this country's failures when it comes to responding to mental illness, rape and the negative messages women receive about their sexual agency. … It's [a story] that parents, educators, mental health providers, and young women will find immensely valuable." –Publishers Weekly
---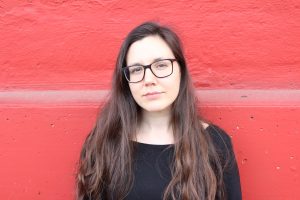 Elissa Washuta is a member of the Cowlitz Indian Tribe and the author of two books, Starvation Mode and My Body Is a Book of Rules, named a finalist for the Washington State Book Award. Her work has appeared in Salon, The Chronicle of Higher Education, BuzzFeed, and elsewhere. Elissa currently serves as the undergraduate adviser for the Department of American Indian Studies at the University of Washington and a nonfiction faculty member in the MFA program at the Institute of American Indian Arts. She is a faculty advisor for Mud City Journal and Saturday editor for The Rumpus. She lives in Seattle. @misswashuta.
---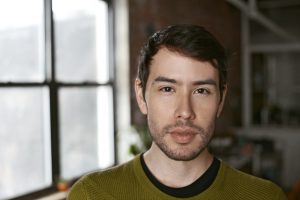 Tommy "Teebs" Pico is the author of IRL (Birds, LLC, 2016), Nature Poem (forthcoming 2017 from Tin House Books), and the zine series "Hey, Teebs." He was the founder and editor in chief of birdsong, an antiracist/queer-positive collective, small press, and zine that published art and writing from 2008–2013. He was a Queer/Art/Mentors inaugural fellow, 2013 Lambda Literary fellow in poetry, and has poems in BOMB, Guernica, and the Offing. Originally from the Viejas Indian reservation of the Kumeyaay nation, he now lives in Brooklyn and co-curates the reading series Poets With Attitude (PWA) with Morgan Parker. @heyteebs
---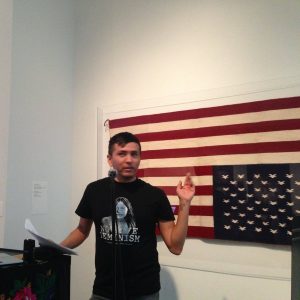 Demian DinéYazhi' is a Portland-based transdisciplinary artist born to the clans Naasht'ézhí Tábąąhá (Zuni Clan Water's Edge) and Tódích'íí'nii (Bitter Water) of the Diné (Navajo). His work is best understood through the lens of curatorial inquiry, zine production, street interventions, education, workshops, and art production. Demian's artwork and writing is an evolving inquiry into Radical Indigenous Queer Feminist ideology and has been exhibited and published nationally and internationally. He received his BFA in Intermedia Arts from PNCA, where he received the Intermedia Department Award for his curated exhibition BURY MY ART AT WOUNDED KNEE: Blood & Guts in the Art School Industrial Complex. He is the founder and director of the artist/activist initiative, R.I.S.E.: Radical Indigenous Survivance & Empowerment, which is dedicated to the education, perseverance, and evolution of Indigenous art and culture. @heterogeneoushomosexual