A Reading with Kristiana Kahakauwila, Lauren K. Alleyne & Jamaica Baldwin
$10 General | $5 student or Hugo House member
A limited supply of free tickets for those that need them will be available at the door on a first come first served basis. 
---
Hugo House writer-in-residence Anastacia-Renee guest curates this night of readings exploring new beginnings, non-gender conformity, "safety," and womanism, featuring readings by Kristiana Kahakauwila, Lauren K. Alleyne, and Jamaica Baldwin.
Kahakauwila is the author of the stunning story collection, This is Paradise: Stories and is currently at work on her next book, a multi-generational novel about water and native rights on the island of Maui. Alleyne's poetry collection, Difficult Fruit, grapples with personal experience, naming and claiming the "fruits" of Alleyne's specific journey into womanhood, which includes coming to terms with violence and loss, celebrating love and connection, as well as standing witness in the world that shaped the journey. Finally, Baldwin is a Seattle-based poet currently working on her first book. You can read some of her most recent work at The Seattle Review of Books.
---
As part of her work as poet-in-residence, Anastacia-Renee has had the honor to share space and poetry with women from New Beginnings Transitional Housing. There will be a donation box available at this event for those who'd like to donate to this vital organization. Items needed are diapers, books (all ages, from children to adults), Fred Meyer gift cards, Ross gift cards, or unopened toiletries. A portion of ticket sales will also be donated.
---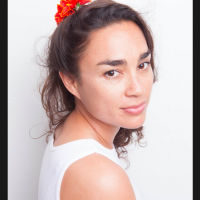 Kristiana Kahakauwila is the author of This is Paradise: Stories (Hogarth, 2013), which takes as its heart the people and landscapes of contemporary Hawai'i. She earned her MFA in Fiction from the University of Michigan and holds a BA in Comparative Literature from Princeton University. Kristiana was the 2015-16 Lisa Goldberg Fellow at Harvard University's Radcliffe Institute of Advanced Study. Recent publications have appeared in Kartika Review and Off the Path Vol 2: An Anthology of 21st Century American Indian and Indigenous Writers, among others. She is an Associate Professor of Creative Writing at Western Washington University in Bellingham.
---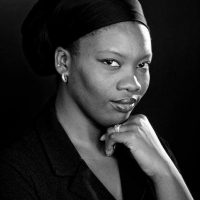 Lauren K. Alleyne is the author of Difficult Fruit (Peepal Tree Press, 2014). She holds an MFA in Poetry and a graduate certificate in Feminist, Gender, and Sexuality Studies from Cornell University, and an MA in English and Creative Writing from Iowa State University. Alleyne's fiction, nonfiction, interviews, and poetry have been widely published in journals and anthologies such as Women's Studies Quarterly, Guernica, The Caribbean Writer, Black Arts Quarterly, The Cimarron Review, Crab Orchard Review, Gathering Ground, and Growing Up Girl, among others. Alleyne is a Cave Canem graduate, and is originally from Trinidad and Tobago.
---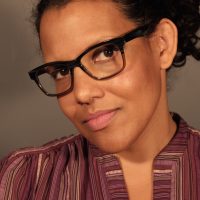 Jamaica Baldwin is a graduate of the MFA Program in Creative Writing at Pacific University Oregon and a 2017 Jack Straw Writer's Fellow. She's had her poetry published in Rattle and the Seattle Review of Books where she is the March 2017 poet in residence. She lives and works in Seattle and is currently working on her first book.
---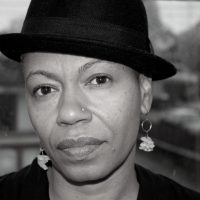 Anastacia-Renee is the writer-in-residence at Hugo House, workshop facilitator, and multivalent performance artist. She is the author of three books of poetry, all forthcoming in 2017: Forget It (Black Radish Books), (V.) (Gramma Press), and Answer(Me) (Winged City Chapbooks-Argus Press).