CONTAGIOUS EXCHANGES: Rebecca Brown and C. Davida Ingram

Tonight is the first event in the new series CONTAGIOUS EXCHANGES: Queer Writers in Conversation, hosted and curated by Lambda Literary Award-winning writer Mattilda Bernstein Sycamore.
Washington State Book Award-winning writer Rebecca Brown and Stranger Genius Award-winning artist C. Davida Ingram kick off the series, both presenting their work followed by a Q&A with Bernstein Sycamore.
CONTAGIOUS EXCHANGES features two dynamic writers bridging genre, style, sensibility, and all the markers of identity in queer lives. Cross-pollinating spoken word with literary fiction, poetic experimentation with creative nonfiction, hybrid work with narrative prose, CONTAGIOUS EXCHANGES seeks to explode boundaries so that critical engagement can thrive.
"If you're out at a literary event and you see Seattle author Mattilda Bernstein Sycamore, you know you've made the right choice for the evening," writes Paul Constant in The Seattle Weekly.
"But more than just a promising reading series, what Bernstein Sycamore is doing with CONTAGIOUS EXCHANGES is claiming a space to discuss queer issues in literature. [The series] is proof that there's more to be said, written, and discussed about the state of queer writing in America…"
---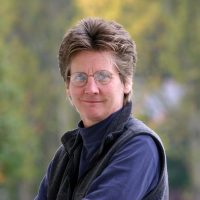 Rebecca Brown is a prolific writer, teacher, and artist based in Seattle. Her books include American Romances; Excerpts From A Family Medical Dictionary, which won the Washington State Book Award; and Gifts of the Body, which won the Lambda Literary Award. A winner of The Stranger's Genius Award, she also directed the Port Townsend Writers Conference for four years, co-founded the Jack Straw Writers Program, and was the first writer-in-residence at Hugo House.
---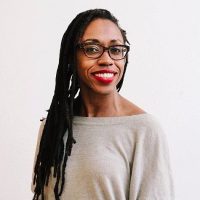 C. Davida Ingram is winner of the Stranger Genius Award, 2014. She is an inaugural Kennedy Center Citizen Artist and a recent Neddy artist award finalist. Her work has shown at the Frye Art Museum, Northwest African American Museum, Bridge Production, Greg Kucera Gallery, Evergreen State College, and Tacoma Art Museum, among other places.
---
Mattilda Bernstein Sycamore is most recently the author of a memoir, The End of San Francisco, which won a Lambda Literary Award, and the editor of Why Are Faggots So Afraid of Faggots?, an American Library Association Stonewall Honor Book.