Ross McMeekin: The Hummingbirds | Book Launch
Hotel Sorrento (900 Madison Street) | Free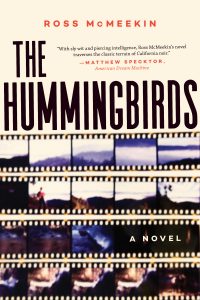 In his debut novel, The Hummingbirds (Skyhorse Publishing), Ross McMeekin captures people yearning for deep connections in a shallow Los Angeles world defined by the twin obsessions of power and beauty. It is a story of love and redemption, of murder and betrayal, and of the darkness that lurks in the heart of Hollywood.
"With sly wit and piercing intelligence, Ross McMeekin's novel traverses the classic terrain of California noir and manages, almost miraculously, to render it anew. Echoes of Cain, echoes of West, and yet even as the lush, light-struck world of swimming pools and starlets is rendered in all its nearly sinister invitation, the book sneaks up on us with a startling and profound empathy. The Hummingbirds is truly beautiful." — Matthew Specktor, author of American Dream Machine
---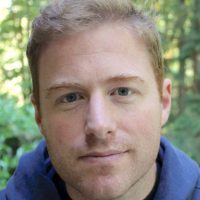 Ross McMeekin's debut novel, The Hummingbirds, will be published by Skyhorse in early 2018. His writing has appeared in Virginia Quarterly Review, Tin House's Open Bar, CityArts, and Ploughshares. He edits the literary journal Spartan and has received fellowships from Hugo House and the Jack Straw Cultural Center.