Seattle Arts & Lectures Poetry Series: Kaveh Akbar
Presented in partnership with Seattle Arts & Lectures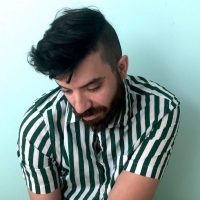 How does one recover from addiction without destroying the self-as-addict? Pilgrim Bell, Kaveh Akbar's newest collection of poems, meditates on this question, taking readers on a spiritual journey through disavowal, divinity, and belonging.
With formal virtuosity and ruthless precision, Akbar's brilliant poems unfold in the empty space where song lives, teasing the sacred out of silence and stillness.
Q&A with Lena Khalaf Tuffaha.