Seattle Fiction Federation No. 9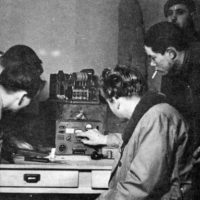 Seattle Fiction Federation is back featuring four readers — Robert Lashley, Diana Xin, David Downing, and SFF#8 open mic winner Christian Downes.
Readers will be chosen at random for open mic reads between features, with a vote at the end. The audience favorite becomes a featured reader at SFF#10.
---
Robert Lashley is a 2016 Jack Straw Fellow, Artist Trust Fellow, and nominee for a Stranger Genius Award in Literature. He is the author of The Homeboy Songs and Up South, both from Small Doggies Press.
Diana Xin is a former Made at Hugo House fellow. Her stories have appeared in Narrative, Gulf Coast, Alaska Quarterly Review, and elsewhere.
Christian Downes is a poet and mountain man often accompanied by a little red dog and murder of crows. He is the winner of the SFF#8 Audience Choice Award.
David Downing is a book editor and taught fiction at UW Extension. His stories have appeared in The Nebraska Review, Fine Madness, and The Stranger.