Short Story Form and Function: Five Seattle Short Fiction Writers in Conversation
Join us for this exploration of the short story and its continued unique and essential role in the scope of fiction. These five short fiction writers will discuss their own approaches to short fiction craft, celebrating the story for its beauty (in form and function), elegance, and vibrant relevance to the contemporary literary community and canon.
Presented in partnership with Mineral School.
Offering a mix of artist residencies and public programs in a converted schoolhouse under the shadow of Mt. Rainier, Mineral School nurtures literary, performing, and visual artists to generate new work and present that work to the public. Learn more at www.mineral-school.org.
About the Panelists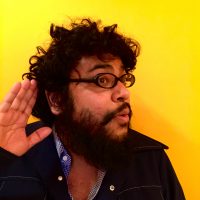 Ramon Isao is a recipient of the Tim McGinnis Award for Fiction, as well as a writing fellowship from Jack Straw Cultural Center. His stories have appeared in The Iowa Review, Ninth Letter, Hobart, and The American Reader. He is also an award-winning screenwriter, whose screenplay credits include Dead Body, Zombies of Mass Destruction, and Junk (in which he co-stars). He has an MFA from Columbia University, and he loves teaching creative writing at Hugo House in Seattle.
---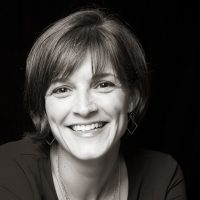 Kirsten Sundberg Lunstrum
is the author of three collections of short fiction, 
What We Do With the Wreckage
 (2017 Flannery O'Connor Award for Short Fiction winner, UGA Press), 
This Life She's Chosen 
(2005, Chronicle Books), and 
Swimming With Strangers 
(2008, Chronicle Books). Her short fiction has appeared widely in journals, including 
One Story
, 
North American Review
, 
Ploughshares
, and 
The American Scholar
, among other journals. She is the recipient of a PEN/O. Henry Prize and has several times been nominated for a Pushcart Prize. She has held fellowships from The MacDowell Colony, the Sewanee Writer's Conference, and the 2016 Jack Straw Writers Program. She teaches high school near Seattle.
---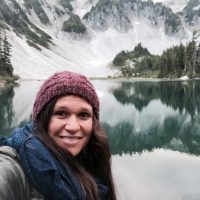 Becky Mandelbaum is the author of the short story collection Bad Kansas, which won the 2016 Flannery O'Connor Award for Short Fiction and a 2018 High Plains Book Award for First Book. Her work has appeared in The Missouri Review, The Rumpus, The Georgia Review, Necessary Fiction, Hobart, Electric Literature, and elsewhere. She teaches at the Hugo House and lives in the Skagit Valley.
---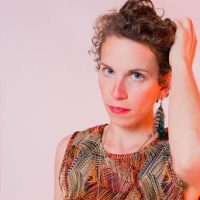 Corinne Manning's fiction has been published in Story Quarterly, Calyx, Vol 1 Brooklyn, Moss, The Bellingham Review, The Southern Humanities Review, The Nervous Breakdown, and elsewhere. She has received fellowships from The MacDowell Colony, 4 Culture, Artist Trust, the Jack Straw Media Gallery, and The Hub City Writer's Project. She also founded The James Franco Review and co-curated The Furnace Reading Series in Seattle. She is at work on a story collection and a novel, and she lives and teaches near Seattle.
---
E. Lily Yu was the recipient of the 2012 John W. Campbell Award for Best New Writer and the 2017 Artist Trust/Gar LaSalle Storyteller Award. Her stories appear in McSweeney's, Boston Review, Kenyon Review Online, Tor.com, and F&SF, among others, as well as eight best-of-the-year anthologies, and have been finalists for the Hugo, Nebula, Sturgeon, and World Fantasy Awards.
---
About the Moderator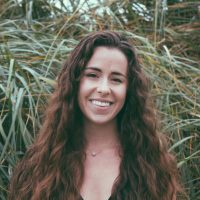 Kristen Millares Young is the author of Subduction, a novel forthcoming from Red Hen Press in spring 2020. An essayist and journalist, she serves as Prose Writer-in-Residence at Hugo House. Her work has appeared in the Washington Post, the Guardian, the New York Times, Crosscut, Hobart, Proximity, Moss, KUOW 94.9-FM, and others. Kristen was the researcher for the New York Times team that produced "Snow Fall," which won a Pulitzer and a Peabody. Her stories have been recognized by the Society for Features Journalism, the Society of Professional Journalists, and the Society of American Business Editors and Writers. She teaches at Hugo House, the Seattle Public Library, and the Port Townsend Writers' Conference. @kristenmillares (Twitter & Instagram)