Siel Ju: Cake Time with Corinne Manning and Tara Atkinson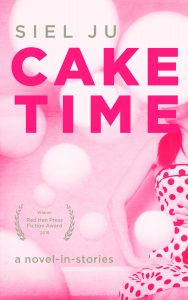 Join us for the launch of Siel Ju's debut novel-in-stories, Cake Time, winner of the 2015 Red Hen Press Fiction Manuscript Award.
Why do intelligent girls make terrible choices? Where to negotiate a private self in an increasingly public world? How to love madly without losing a sense of self? Cake Time grapples with these urgent yet timeless questions, following a young female protagonist who keeps making slippery choices, sliding into the dangerous space where curiosity melds with fear and desires turn into dirty messes.
Seattle writers Corinne Manning (We Had No Rules) and Tara Atkinson (Bedtime Stories, Boyfriends) will also read—and yes, there will be cake.
---
Praise for Cake Time:
"A promising start for a brave and unapologetically bold new writer." – Kirkus starred review
"Cake Time is a delicious indulgence. Treat yourself to its dark, seductive intimacies and savor the gritty sugar of its unsentimental humor." — Jillian Lauren, New York Times-bestselling author of Some Girls: My Life in Harlem, and Everything You Ever Wanted
"…an astonishing debut. Ju's novel-in-stories is unsettling and fierce and full of loneliness, sadness, and humor. Her voice is so alive, and her candor—particularly about men and sex—is keenly astute, intimate, and startling. The prose is precise and poetic and Los Angeles vibrates on the page. Wry and heartfelt and uniquely defiant, Cake Time is like a hard slap I didn't expect or see coming." — Victoria Patterson, author of The Little Brother and Drift
---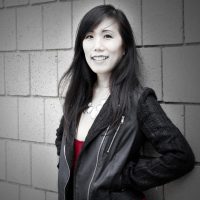 Siel Ju is the author of the novel-in-stories, Cake Time, winner of the 2015 Red Hen Press Fiction Manuscript Award. She is also the author of two poetry chapbooks. Her stories and poems appear in ZYZZYVA, The Missouri Review (Poem of the Week), The Los Angeles Review, Denver Quarterly, and other places. She gives away a book every month at sielju.com.
---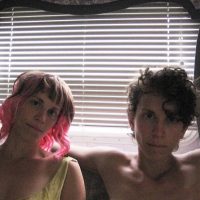 Stories from Corinne Manning's collection, We Had No Rules, have appeared in Story Quarterly, Calyx, Vol 1 Brooklyn, Moss, The Bellingham Review, and Southern Humanities Review. Corinne teaches at Hugo House and founded a journal that reimagined the publishing process called The James Franco Review.
---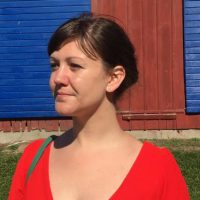 Tara Atkinson is the author of Bedtime Stories (alice blue books) and Boyfriends (forthcoming, Instant Future). Her work has appeared in Hobart, City Arts Magazine, Fanzine, HTML Giant,The Iowa Review, and elsewhere. She lives in Seattle.