Solitude Social Club: A Bookish Happy Hour with Marianne Leone
Solitude Social Club is Hugo House's 
offering
to
 readers and writers seeking 
connection
 during 
the
 social
 quarantine
.
Each week we'll bring a guest writer to share a drink and discuss how they're finding happiness through art and literature in these distancing times. After the conversation, we'll break out into smaller groups and get to know one another. 
RSVP at the "Tickets" link to join the Zoom conversation, or find us streaming on Facebook Live. 
As a fun bonus, this week's event will also feature a quick drop-in from actor Chris Cooper (American Beauty, October Sky).
All events happen at 5 p.m. PST / 8 p.m. EST. 
---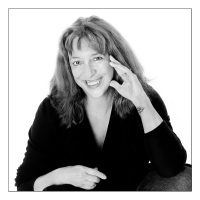 Marianne Leone is an actress, screenwriter and essayist. Her essays have appeared in the Boston Globe, Post Road, Bark Magazine, Coastal Living, Solstice, and WBUR's Cognoscenti blog. She is the author of two memoirs, Jesse (Simon & Schuster) and Ma Speaks Up (Beacon Press). She had a recurring role on HBO's The Sopranos as Joanne Moltisanti, Christopher's mother. She has also appeared in films by David O. Russell, Larry David, John Sayles and Martin Scorsese. Jesse is published in Italy by Nutrimenti.