South Asian Writers of the Pacific Northwest
This reading is presented in partnership with 4Culture through the Claiming Space project, which aims to lift the voices of writers of color throughout King County; and Kundiman, dedicated to nurturing generations of writers and readers of Asian American literature.
Hear work from four South Asian writers who call the Northwest their home. Hosted by writer and journalist, and former Hugo House writer-in-residence, Sonora Jha.
---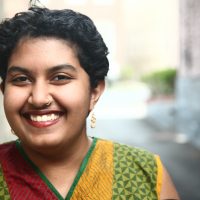 Jordan Alam is a queer Bangladeshi-American writer, performer, and birth worker based out of South Seattle. Her work engages with moments of rupture and transformation in the lives of people on the margins. Jordan's work is heavily engaged in community. Most recently, she has been creating collaborative performance pieces about stories of the body through a fellowship with Town Hall Seattle and editing a draft of her debut novel.
---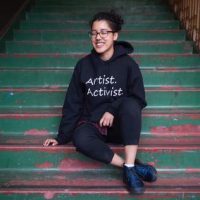 Brought up through Youth Speaks Seattle, Azura Tyabji is a spoken word poet, organizer, and the 2018-19 Seattle Youth Poet Laureate. What motivates every aspect of her artistic practice is a love for community, justice, and healing. Poetry inspires movements for radical change, and Azura strives to lend her voice to that legacy by commanding attention to injustice while invoking a future without it. Her poetry has been featured in the Seattle Review of Books, Moss literary magazine, KUOW, and The Seattle Times. Her debut poetry collection will be released the upcoming spring.
---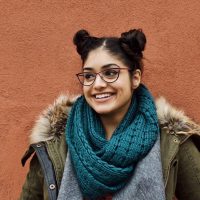 Jasleena Grewal is a freelance writer and poet. Her reporting has appeared in YES! Magazine, Seattle Globalist, Truthout, TIME, and others. Her poetry has been featured in Moss Lit Mag, the UK zine God is in the TV, and the poetry anthology WA 129, edited by Washington State Poet Laureate Tod Marshall. She has read at Michigan's Narratives of Pain, Seattle's Red May, and Redmond's Poets in the Park
---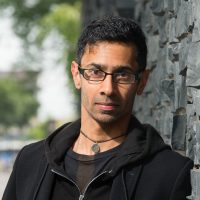 Shankar Narayan explores identity, power, mythology, and technology in a world where the body is flung across borders yet possesses unrivaled power to transcend them. Shankar is a three-time Pushcart Prize nominee, winner of the 2017 Flyway Sweet Corn Poetry Prize, and has been a fellow at Kundiman and at Hugo House. He is a 4Culture grant recipient for Claiming Space, a project to lift the voices of writers of color, and his chapbook, Postcards From the New World, won the Paper Nautilus Debut Series chapbook prize. Shankar draws strength from his global upbringing and from his work as a civil rights attorney for the ACLU. In Seattle, he awakens to the wonders of Cascadia every day, but his heart yearns east to his other hometown, Delhi. Connect with him at shankarnarayan.net.
---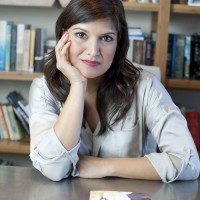 Sonora Jha is the author of the novel Foreign, published in 2013 by Random House India. She is a professor of journalism and media studies at Seattle University. Formerly a journalist in India and Singapore, her recent political essays and Op-Eds have been published in the New York Times, the Seattle Times, Seattle Weekly, and the Globalist. Apart from her academic and journalistic writing, she is currently finishing work on a memoir. Sonora is a former Hugo House writer-in-residence.
---
All events are free and open to the public unless otherwise noted.