Lit Crawl | Spirited Stone: Lessons from Kubota's Garden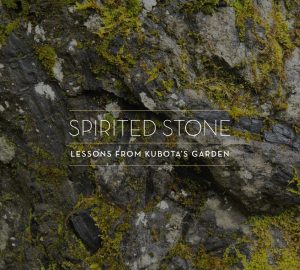 Join Hugo House and Kubota Garden for an evening of stories and poetry celebrating the launch of Spirited Stone: Lessons from Kubota's Garden, an anthology honoring the legacy of Fujitaro Kubota, whose unique gardens transformed Seattle's regional landscape in the 20th century.
A self-taught gardener, Kubota built a thriving landscape business, eventually assembling 20 acres in south Seattle that he shaped into a beautiful and enduring Japanese garden. Today, this public park serves one of Washington's most diverse zip codes.
An innovator and artist, Kubota created the first "drive-through" garden to capitalize on America's love for the automobile. While incarcerated at Minidoka prison camp during World War II, Kubota converted stripped, barren spaces into gardens of respite, respect, and beauty. To Kubota, everything has spirit. Rocks and stones pulsed with life, he said, and that energy is still apparent in his gardens today.
Spirited Stone is published with generous support from the Stanley Smith Horticultural Trust; Pendleton and Elisabeth Carey Miller Charitable Foundation; Furthermore: a program of the J. M. Kaplan Fund; David R. Coffin Publication Grant from Foundation for Landscape Studies; 4Culture; and Robert Chinn Foundation. This community event is supported by a Neighborhood Matching Fund grant from Seattle Department of Neighborhoods. This event is free and open to the public.
---
About the Readers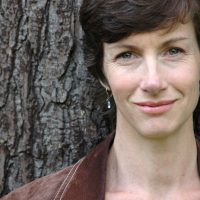 Former Washington State Poet Laureate (2014–16)
Elizabeth Austen
earned her MFA in creative writing at Antioch University-Los Angeles in 2001, and teaches at Hugo House. Elizabeth has been a visiting artist for the Anacortes, La Conner, Mount Vernon, Seattle, and Sedro Woolley, Washington school districts, and for the Austin, Texas ArtSpark Festival. She's led workshops for Burning Word, Field's End, Highline Community College, Poets in the Park, Puget Sound Writers Program and the Washington Center for the Book.
---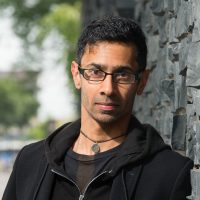 Shankar Narayan
is the winner of the 2017 Flyway Sweet Corn Poetry Prize, and a former fellow at Kundiman and at Hugo House. He curates Claiming Space, a project to lift the voices of writers of color, and his chapbook,
Postcards From the New World
, won the Paper Nautilus Debut Series chapbook prize. Shankar draws strength from his global upbringing and from his work as a civil rights attorney for the ACLU. In Seattle, he awakens to the wonders of Cascadia every day, but his heart yearns east to his other hometown, Delhi.
---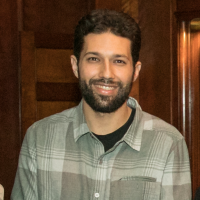 Alex Gallo-Brown is a poet, fiction writer, and essayist based in Seattle. He holds an MA in English from Georgia State University in Atlanta and a BFA in creative writing from the Pratt Institute in Brooklyn. He received an emerging artist awards from WonderRoot and the City of Atlanta, and has been published in the Los Angeles Review of Books, the Brooklyn Rail, Salon.com, Literary Hub, The Stranger, Seattle Weekly, Poetry Northwest, Crosscut, the Oregonian, and 3:AM magazine, Pacifica Literary Review, Seattle Review of Books, City Arts, Cirque, Cascadia Rising Review, and the Grief Diaries, among others.