Spotlight Fiction: Peg Alford Pursell and Sharma Shields
Join us for an evening of fractured myths and modern fables from fabulists Peg Alford Pursell, author of A Girl Goes into the Forest (Dzanc Books, 2019), and Sharma Shields, author of The Cassandra (Henry Holt, 2019).
Praise for A Girl Goes into the Forest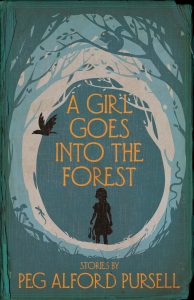 "Pursell is a master of the atmospheric moment. Precise, delicate, yet bloody-minded in their refusal to look away from the most painful moments of our tender lives … Tiny tales that resonate far beyond their borders."
—Kirkus Reviews
"In these wistful, expansive stories, Peg Alford Pursell holds up a mirror to our lives and relationships. The stories excavate the lives of her narrators with honesty and clear, luminous prose. They are mysterious in the way the best fiction is—their truths echoing long after you turn the page."
—Karen E. Bender, author of Refund, National Book Award finalist
---
Praise for The Cassandra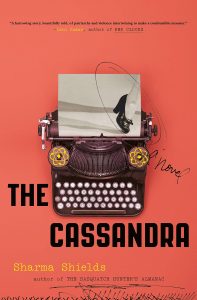 "A galvanizing variation on the ancient Greek tale of a seer doomed always to be right, yet never to be believed…A uniquely audacious approach to the nuclear nightmare."
—Booklist, Starred Review
"The Cassandra is a magnificent exploration of the consequences—both incredible and devastating—of human ingenuity and human intuition. This novel is full of magic and hope, even while it brings up to the light some of our darkest past."
—Ramona Ausubel, author of Sons and Daughters of Ease and Plenty and Awayland
---
About the Readers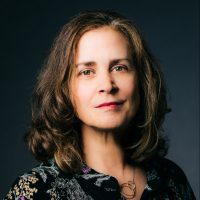 Peg Alford Pursell is the author of A Girl Goes into the Forest, (Dzanc Books, July 2019), and Show Her A Flower, A Bird, A Shadow, the 2017 Indies Book of the Year for Literary Fiction. Her work has been published in many journals and anthologies, including Permafrost, Joyland, and the Los Angeles Review. Most recently, her microfiction, flash fiction, and hybrid prose have been nominated for Best Small Microfictions and Pushcart Prizes. She is the founder and director of WTAW Press, a nonprofit publisher of literary books, and of Why There Are Words, the national literary reading series. She is a member of the SF Writers Grotto.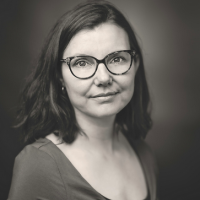 Sharma Shields is the author of a short story collection, Favorite Monster, and two novels, The Sasquatch Hunter's Almanac and The Cassandra. Sharma's work has appeared in the New York Times, Electric Literature, Fairy Tale Review, Kenyon Review, Iowa Review, and elsewhere and have garnered such awards as the 2016 Washington State Book Award, the Autumn House Fiction Prize, the Tim McGinnis Award for Humor, a Grant for Artist Projects from Artist Trust, and the A.B. Guthrie Award for Outstanding Prose. She received her BA in English literature from the University of Washington and her MFA from the University of Montana. Sharma has worked in independent bookstores and public libraries throughout Washington State.