Book Launch: The Slip by Kary Wayson, featuring Mary Szybist and Alison Stagner
Join us as we celebrate the launch of Kary Wayson's latest book, The Slip, which is filled with "lexical, logical, and wildly various tonal grace." Wayson will be joined by poets Mary Szybist and Alison Stagner.
About the Writers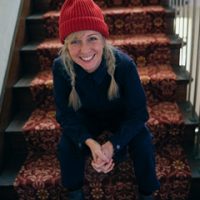 Kary Wayson is the author of two books of poetry—The Slip (Burnside Review, 2020) and American Husband (Ohio State University Press, 2009)—as well as a chapbook, Dog & Me (LitRag Press, 2004). Her poems have appeared in many places, including the Nation, Narrative, FIELD, and the Best American Poetry and Pushcart Prize anthologies. Kary was writer-in-residence at Hugo House from 2013–2015. She has received grants and fellowships from Allied Arts Foundation, Artist Trust, 4Culture, and the Seattle Arts Commission. She lives and works an editor and manuscript consultant in Seattle, where she's also an associate editor at Poetry Northwest.
---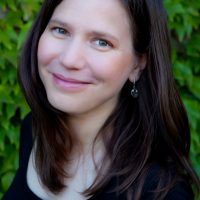 Mary Szybist is most recently the author of Incarnadine, winner of the 2013 National Book Award for Poetry. She the recipient of fellowships from the Guggenheim Foundation, the National Endowment for the Arts, the Rona Jaffe Foundation, the Witter Bynner Foundation in conjunction with the Library of Congress, and the Rockefeller Foundation's Bellagio Center. Her work has appeared in such publications as Best American Poetry, the Kenyon Review, Poetry, Ploughshares, and two Pushcart Prize anthologies. Her first book Granted won the 2004 GLCA New Writers Award and was a finalist for the National Book Critics Circle Award.
---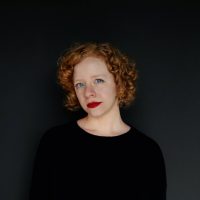 Alison Stagner is the author of The Thing that Brought the Shadow Here (BOAAT Press, 2019), which was selected by Nick Flynn as the winner of the 2018 BOAAT Book Prize. Her poems have appeared in the Journal, Mid-American Review, New England Review, Poetry Northwest, and elsewhere, and she is the recipient of the James Wright Poetry Award (2016). A graduate of the University of Washington's MFA program, she lives in Seattle, where she works as the events associate & content editor for Seattle Arts & Lectures.