Sun Cycle: A Reading by Anne Lesley Selcer
Poet, essayist, and art critic Anne Lesley Selcer returns to Seattle to read from her latest collection of poetry, Sun Cycle, about which CAConrad writes: "In the stack of poetry books I keep with me, the ones that I need to remind me to make the conditions of this world tolerable in order to fully transfigure, your book is at the top. It is poets like you who make not being able to do it all alone okay."
This event is free and open to the public.
About the Book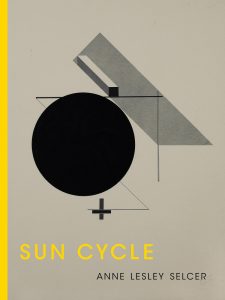 * Winner of the 2018 CSU Poetry Center First Book Competition, Selected by CAConrad *
Written from inside its own formal conundrum, Sun Cycle deals with representation, value, power, gender, and the aesthetic. Influenced by '80s film theory updated for 24-hour access screen time, it is obsessed with images and is named for the star that makes vision possible. These poems shift deftly from treatise to entreaty, casting form and finance as corollary particulates in the air surrounding art-making. Selcer's work creates a complicated critique of appearance and visuality, claiming: "You are carefully surviving what needs to be destroyed. I need you to language otherwise."
---
About the Poet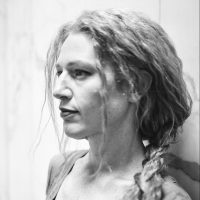 Anne Lesley Selcer is the author of Blank Sign Book, a collection of essays, and Sun Cycle, forthcoming fall 2019. From A Book of Poems on Beauty won the Gazing Grain chapbook award in 2014. Artspeak commissioned Banlieusard, a book with two visual artists. Her art writing appears in several museum and gallery catalogs; literary criticism appears in Formes Poetiques Contemporaines, Entropy, With + Stand, Open Space, and elsewhere. Her poems or video pieces are in the Chicago Review, Fence, and Elderly. Anne Lesley's writing is included in nine anthologies. When she lived in Vancouver, BC, she created and curated the innovative Chroma Reading Series for text-based artists, researchers, and poets.
---
Related Classes