Telling Tough Stories: Writing about Illness
Our culture is preoccupied with the restoration narrative, that comforting story in which the sick recover and return to being themselves or even discover a silver lining to illness and disability. What the restoration narrative leaves out is the story of chaos, chronicity, and nonconformity. It also leaves out humor, caregiving, advocacy, and the durability of love. Where some find victimhood, we hear the voices of survival. Please join us after the reading for a conversation about the challenges of writing about illness.
---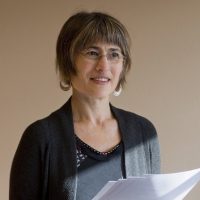 Suzanne Edison was a psychotherapist and movement educator for years but when her daughter developed a rare autoimmune disease, she turned her focus full time to writing, caring, and advocating for her child. She pioneered a writing workshop for parents whose kids live with chronic health issues at Seattle Children's Hospital and taught writing to teens living with ongoing health issues at Odessa Brown clinic. The Body Lives Its Undoing, her recent chapbook, is a reflection in poetry and visual art about autoimmune disease, supported by the Benaroya Research Institute, Artist Trust, 4Culture, and Seattle City Artists. The Moth Eaten World was published in 2014. She teaches at Hugo House and is a 2019 Hedgebrook recipient.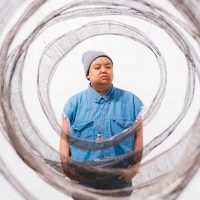 Nic Masangkay writes poetry Buzzfeed claims "will leave you speechless." Embraced by Seattle's LGBTQ writing community as a teen, Nic has since gone on to perform locally and nationally in cities such as Portland, Los Angeles, and New York. Nic's piece, "My Gender Is for Mothers," originally written for the University of Washington's The ____ Monologues, has been highlighted by College Unions Poetry Slam Invitational (CUPSI) 2013, Autostraddle, Buzzfeed, 18millionRising, and The Shade. Nic is currently writing and recording spoken word for their DARK AT DUSK: The Final Suicide project as part of their Artist Support Program residency at Jack Straw Cultural Center.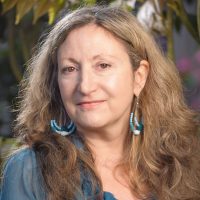 Susanne Paola Antonetta has published nonfiction, A Mind Apart: Travels in a Neurodiverse World and the environmental memoir Body Toxic, as well as many volumes of poetry, including The Lives of the Saints. Her most recent book, Make Me a Mother, is a study of adoption (W.W. Norton, 2014). Her work encompasses the environment, mental health and diversity, spirituality, the sciences, parenting, and other subjects. Grants and awards include a New York Times Notable Book, an American Book Award, Ken Johnson/NAMI award, best book of the year listings by Spirituality and Health, Science and Spirit, Amazon.com, and Library Journal, a Pushcart Prize, and grants from the NEA and other agencies.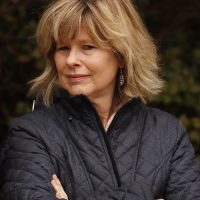 Kathryn Trueblood has been awarded the Goldenberg Prize for Fiction and the Red Hen Press Short Story Award. Her work is situated firmly in the medical humanities. Her most recent book, Take Daily As Needed, treats parenting while chronically ill with the desperado humor the subject deserves (University of New Mexico Press, 2019). Her previous novel, The Baby Lottery, dealt with the repercussions of infertility in a female friend group (a Book Sense Pick in 2007). Her story collection, The Sperm Donor's Daughter, takes a look at assisted reproduction and received a Special Mention for the Pushcart Prize in 2000. She is a professor of English at Western Washington University and a faculty member of The Red Badge Project.
---
Related Classes