Thalia Field: Experimental Animals | Book Launch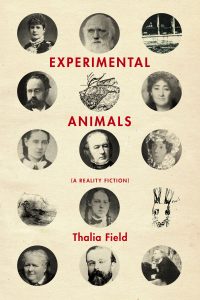 In her novel, Experimental Animals: A Reality Fiction (Solid Objects), Brown professor Thalia Field accomplishes several remarkable things as she blends a massive feat of research—20 years and hundreds of thousands of pages!—and translation (from French) with the study of the history of lab science and animal rights.
A story of exploration of what realism and experimentalism means now, Experimental Animals is partly the story of Claude Bernard, a 19th-century French physiologist and vivisectionist who introduced the scientific method to medicine, and partly the story of his disastrous marriage to Fanny Martin, an animal rights activist avant la lettre.
Field's latest is "nothing less than a history—gorgeously fictional, purposefully essayistic—of how we got where we are." – John D'Agata
Made at Hugo House fellows Beryl Clark and Gabrielle Bates will read from Field's multi-voiced work as well as their own original work for this dynamic book launch.
Books will be for sale from Elliott Bay Book Company.
---
Praise for Experimental Animals:
"Field's novel is an experiment which illuminates the history of experimentation; it's a wise and brilliant work of compassionate destruction." —Paul La Farge, author of Haussmann, or the Distinction
"A beautiful and thought-provoking collage of a tale of rescued history and a sobering tribute to some of its victims." —Karen Joy Fowler, author of We Are All Completely Beside Ourselves
---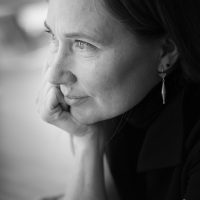 Thalia Field is a professor of Literary Arts at Brown University. Experimental Animals is her sixth book. She has published three collections with New Directions: Point and Line (2000), Incarnate: Story Material (2004), and Bird Lovers, Backyard (2010). Her performance novel, Ululu (Clown Shrapnel), was published with Coffee House Press, and she has two collaborations with French author Abigail Lang: A Prank of Georges (Essay Press, 2010) and the forthcoming, Leave to Remain. Before writing books, Thalia worked in theaters in Paris, Berlin, and New York. 
---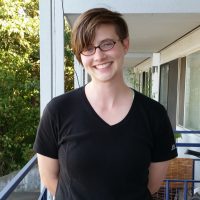 Beryl Clark writes autobiographical poetry, prose, and cross-genre works. A graduate from the University of Montana with emphases in psychology and creative writing, her work explores queerdom, religion, oppression, families, psychological abnormalities/normalities, feminism, humanism, magical realism, and animal perspectives. Her current project, Dust Mounthead is a novel written as verse.
---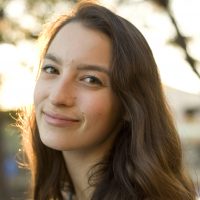 Gabrielle Bates works at Open Books: A Poem Emporium and serves on the editorial board of the Seattle Review, Poetry Northwest, and Broadsided Press. The recipient of fellowships and scholarships from the Bread Loaf Writers Conference, the Mineral School Artist Residency, and the University of Washington, her poems and poetry comics appear—or will soon—in Poetry, New England Review, jubilat, Alaska Quarterly Review, the Missouri Review, Black Warrior Review, and the Best of the Net anthology, among other journals. Originally from Birmingham, Alabama, she currently lives in Seattle. Find her at www.gabriellebat.es or on twitter: @GabrielleBates.