The Dakota Winters: Tom Barbash reads with Jess Walter
Join Tom Barbash and Jess Walter as they celebrate the release of Barbash's latest novel, The Dakota Winters, an evocative novel about a family living in New York City's famed Dakota apartment building in the year leading up to John Lennon's assassination.
About The Dakota Winters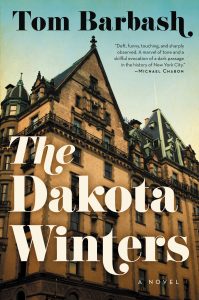 It's the fall of 1979 in New York City when twenty-three-year-old Anton Winter returns to his childhood home in the Dakota. Anton's father, the famous late-night host Buddy Winter, is there to greet him, himself recovering from a breakdown.
Before long, Anton is swept up in an effort to reignite Buddy's stalled career, a mission that takes him from the streets of New York, to the slopes of the Lake Placid Olympics, to the Hollywood Hills, to the waters of the Bermuda Triangle, and brings him into close quarters with the likes of Johnny Carson, Ted and Joan Kennedy, and a seagoing John Lennon.
But the more Anton finds himself enmeshed in his father's reinvention, the more he questions his own path, and fissures in the Winter family begin to threaten their close bond. By turns hilarious and poignant, The Dakota Winters is a family saga, a page-turning social novel, and a tale of a critical moment in the history of New York City and the country at large.
---
About the Participants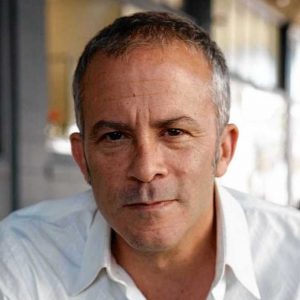 Tom Barbash is the author of the award-winning novel, The Last Good Chance, which was was awarded the California Book Award, and the short story collection Stay Up With Me, which was a national bestseller and was nominated for the Folio Prize. His nonfiction book, On Top of the World: Cantor Fitzgerald, Howard Lutnick, and 9/11: A Story of Loss and Renewal, was a New York Times bestseller. His stories and articles have been published in Tin House, McSweeney's, VQR, and other publications, and have been performed on National Public Radio for their Selected Shorts Series. He currently teaches in the MFA program at California College of the Arts. He grew up on the Upper West Side of Manhattan and currently lives in Marin County. Photo by Sven Wiederholt.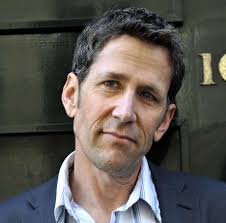 Jess Walter is the author of eight books, including the 2013 #1 New York Times bestseller, Beautiful Ruins; The Zero, finalist for the 2006 National Book Award, and Citizen Vince, winner of the 2005 Edgar Allan Poe Award.