The Messy Path to Enlightenment
An evening of readings and conversation with Seattle's irreverent yoga memoirists: Claire Dederer, author of the bestselling "Poser: My Life in Twenty-Three Yoga Poses" and Suzanne Morrison, author of "Yoga Bitch: One Woman's Quest to Conquer Skepticism, Cynicism and Cigarettes on the Path to Enlightenment." Anne Phyfe Palmer, owner of 8 Limbs Yoga Centers, will lead a discussion about yoga and the writing life.
About the Authors
Claire Dederer is the author of "Poser: My Life in Twenty-Three Yoga Poses." Her writing has also appeared in The New York Times, The Nation, Vogue, Yoga Journal, Real Simple, Slate, Salon and many other publications. She lives on Bainbridge Island.
"Poser is a powerful, honest, ruefully funny memoir about one woman's open-hearted reckoning with her own demons." —Dani Shapiro, New York Times Book Review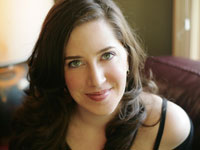 Suzanne Morrison is a writer and solo performer based in Seattle. Her first memoir, "Yoga Bitch," was based on her long-running one-woman show of the same title. Suzanne is a recipient of awards from Artist Trust and 4Culture, and is currently at work on a collection of short stories.
"Morrison is a funny and engaging writer, at once sincere about her spiritual aspirations and aware of all the clichés they entail." —Slate Magazine