The Seventh Wave presents: What We Lose
On May 31, join us to celebrate the conclusion of The Seventh Wave's ninth issue, "What We Lose."
One-part planned and one-part improv, this event is for those who practice art and conversation as a form of public engagement; who believe that literary communities are built both on the page and off; and who create out of necessity.
You will hear from Issue 9 contributors, whose work raises questions about our capacity to compromise and the lived realities of sacrifice, as well as from others who speak and work in the field of public service. With small group exercises to help break down barriers of formality, attendees will walk away with new and renewed connections, as well as questions to ponder and inspiration to write into. Because as much as the theme for the night is about loss, our belief is that by coming together, we will all gain a whole lot. It matters who's in the audience.
About the Readers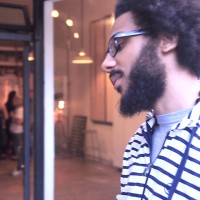 Quenton Baker is a poet, educator, and Cave Canem fellow. His current focus is anti-blackness and the afterlife of slavery. His work has appeared in the Offing, Jubilat, Vinyl, Poetry Northwest, and elsewhere. He has an MFA in Poetry from the University of Southern Maine and is a two-time Pushcart Prize nominee. He is the recipient of the 2016 James W. Ray Venture Project Award and 2018 Arts Innovator Award from Artist Trust, and is a 2019 Robert Rauschenberg Artist in Residence. He is the author of This Glittering Republic (Willow Books, 2016).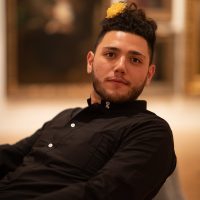 Dujie Tahat is a Filipino-Jordanian immigrant living in Washington state. His poems have been published or are forthcoming in Sugar House Review, the Journal, the Southeast Review, Narrative, Bennington Review, Poetry Northwest, Nimrod, Asian American Literary Review, and elsewhere. Dujie has earned fellowships from Hugo House and Jack Straw Writing Program. He serves as a poetry editor for Moss and Homology Lit and cohosts The Poet Salon podcast. He got his start as a Seattle Poetry Slam finalist, a collegiate grand slam champion, and Seattle Youth Speaks Grand Slam Champion, representing Seattle at HBO's Brave New Voices.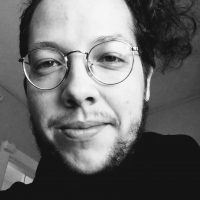 Callum Angus is a trans and queer writer who believes all trans people should be allowed to have more than one transformation. His work has appeared or is forthcoming in West Branch Wired, Nat. Brut, Catapult, the Common, the Offing, LA Review of Books, them, the Millions, and elsewhere. He has received fellowships from Lambda Literary and Signal Fire Foundation for the Arts, and was a 2018 writer-in-residence at the H.J. Andrews Experimental Forest. He also holds an MFA in fiction from the University of Massachusetts Amherst, and has taught writing at UMass Amherst and Smith College. Currently he lives in Portland, Oregon.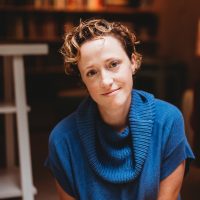 Keetje Kuipers' third collection, All Its Charms, was published in 2019. Her poems have appeared in over a hundred magazines, including the New York Times Magazine, as well as in the Pushcart Prize and Best American Poetry anthologies, on NPR's Writer's Almanac, and as part of the Academy of American Poets' Poem-a-Day series. Previously a Wallace Stegner fellow, Bread Loaf fellow, and the Margery Davis Boyden Wilderness Writing Resident, Kuipers is currently senior editor at Poetry Northwest.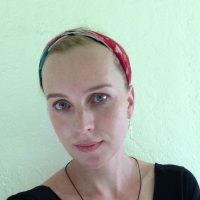 Svetlana Turetskaya's poetry and fiction have appeared or are forthcoming in Blackbird, Prairie Schooner, Pleiades, Dunes Review, CALYX journal, Hayden's Ferry Review, and elsewhere. A native of St. Petersburg, Russia, she lives in Seattle and works at The Northwest School.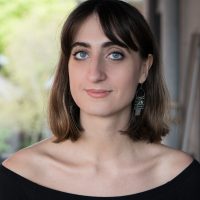 Erin Lynch's poetry has appeared or is forthcoming in journals such as New England Review, Gulf Coast, Bennington Review, and DIAGRAM, while her video and performance work has been featured at On the Boards, CityArts ArtWalk Awards, 206Q, and elsewhere. A 2017–2018 Hugo House Fellow, she has been the recipient of support from the University of Washington and the Bill & Ruth True Foundation.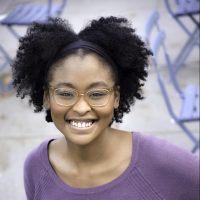 Leija Farr is a 21-year-old Seattleite. She was the first ever Seattle youth poet laureate from 2015–2016. She became more serious about poetry after winning a contest at age 12 with a poem about teens and drug use. Since then, she has expressed herself, growing mentally and physically through open mics across the city. She is a poet that is particular with the words she uses in order to evoke change. She is the author of the poetry collection Outweigh the Gravity (2016) with Penmanship Books.
---
About The Seventh Wave

The Seventh Wave is a 501(c)(3) arts and literary nonprofit that invites writers, artists, activists, and creators to take part in a conversation surrounding the most pressing social issues of our times. It is deeply rooted in the belief that genuine dialogue has the potential to shift cultural paradigms and discourses over time. The online publication consists of two digital issues a year, each revolving around one of two coastal residencies, one located in Rhinebeck, New York, and the other on Bainbridge Island, Washington. Offline, The Seventh Wave hosts events, screenings, readings, and round table discussions pegged to each issue on both coasts, with the intent of bringing the digital conversation into real, person-to-person, practice. We are interested in building community for and with individuals who come from a variety of backgrounds and perspectives to dig deeper into the hard conversations that impact how we view our lives, our environments, and our relationships to one another.