[Tasveer South Asian LitFest] Amitava Kumar on Immigrant, Montana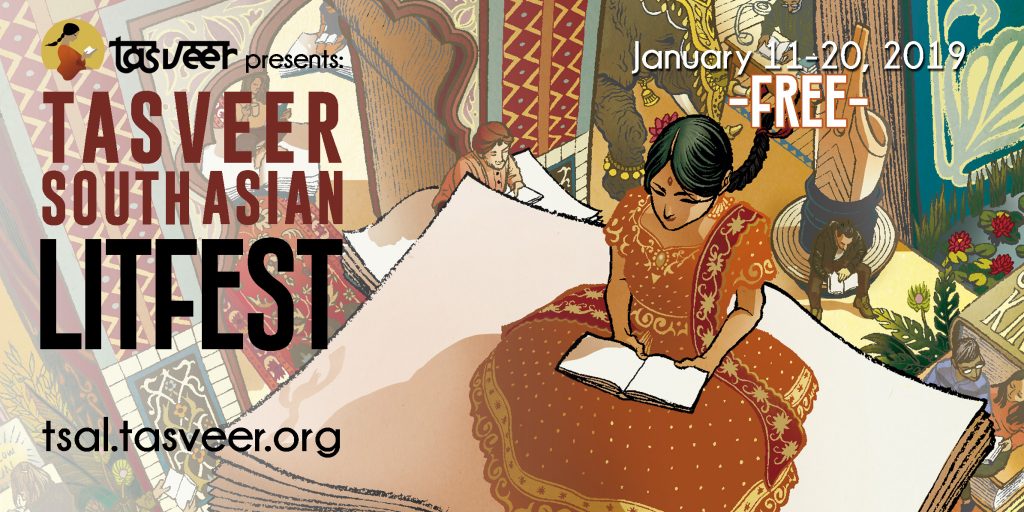 In this session, author Amitava Kumar will read from his widely acclaimed novel, Immigrant, Montana (2018)—called "whip-smart" and "arresting" by Kirkus and Booklist. Immigrant, Montana tells the story of a young new immigrant to the United States in search of love: across dividing lines between cultures, between sexes, and between the particular desires of one man and the woman he comes to love. Moderated by Alka Kurian, UW Bothell.
For more information on the festival and how to register, visit the TSAL website.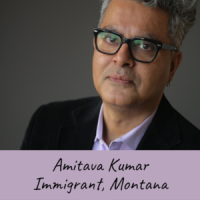 Amitava Kumar is a writer and journalist. He was born in Ara, and grew up in the nearby town of Patna, famous for its corruption, crushing poverty, and delicious mangoes. Kumar is the author of several books of nonfiction and a novel. He lives in Poughkeepsie, in upstate New York, where he is Helen D. Lockwood Professor of English at Vassar College. In 2016, Amitava Kumar was awarded a Guggenheim Fellowship (General Nonfiction) as well as a Ford Fellowship in Literature from United States Artists.
---
Praise for Immigrant, Montana
"Amitava Kumar's Immigrant, Montana is a beguiling meditation on memory and migration, sex and politics, ideas and art, and race and ambiguity. Part novel, part memoir, this book is as sly, charming, and deceptive as its passionate protagonist, a writer writing himself into being."
—Viet Thanh Nguyen, Pulitzer Prize-winning author of The Sympathizer
"There is a buoyant energy and hilarity to this account of an Indian student seeking the wide world through the women he meets, but one laughs with growing unease as a darker undercurrent is slowly revealed. An unusual, brave twist on the migrant's tale."
—Kiran Desai, author of the Man Booker Prize-winning The Inheritance of Loss
"Amitava Kumar's Immigrant, Montana is romantic, natural, gorgeously detailed, and painfully truthful about exile, grad school, sex, and the South Asian man. Few novels have captured the mental texture of immigrantion so accurately."
—Karan Mahajan, author of The Association of Small Bombs
---
Tasveer South Asian LitFest brings together an eclectic group of poets, novelists, screenwriters, nonfiction and experimental writers expressing a wide range of South Asian diasporic voices on race, immigration, gender, identity, and publishing. Listen to their authors read from their writings, and engage with them in discussion panels and workshops as they explore some of the major issues—such as race, immigration, gender, sexuality, and politics—that have shaped the lives and writings of the South Asian diaspora.