[Tasveer South Asian LitFest] A Night of Poetry with Azura Tyabji, Ananya Garg, Vik Bahl, and Shankar Narayan

Listen to four emerging Seattle-based poets read from their work, then stay for the Q&A. Moderated by Shankar Narayan.
For more information on the festival, visit the TSAL website.
About the Readers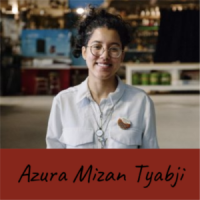 Born and raised in Seattle, Azura Mizan Tyabji is honored to serve as its 2018/19 Youth Poet Laureate. As a writer, spoken word performer, facilitator, and educator, what motivates every aspect of her artistic practice is a love for community, justice, and healing. If her words leave you feeling hopeful, empowered, or thinking deeper, she has achieved her goal as a poet. She hopes to continue challenging and expanding her craft and giving back to the city that inspires her. She is 18 years old and a graduate from Nova High School.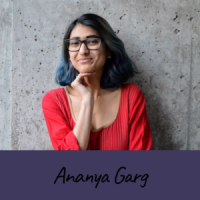 Ananya Garg is a young queer poet and spoken word performance artist. She is slowly learning to heal and shine. She sees her QTPOC arts community as a central force in her healing process and hopes her words can be a part of your healing. She has appeared in Tasveer's 2018 Yoni Ki Baat, directed by Uma Rao, Tasveer's Subcontinental Drift, and Yoni Ki Baat 2018 in San Francisco at the Tenderloin Museum. She has also appeared in the ASUW Womxn's Action Commission's "The ____ Monologues," Lavish: A QTPOC Arts Showcase hosted by the Q Center at the University of Washington, the Viva La Healing Conference at the Ethnic Cultural Theatre, and more. She currently works as Director of the ASUW Queer Student Commission at the University of Washington. Stay up to date with Ananya's performances, writing, and more at ananyagarg.com.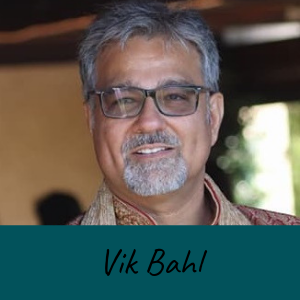 Vik Bahl is coauthor of a collection of poetry, Scoundrels of Deferral: Poems to Redeem Reflection. His current book-in-progress is entitled Cultures of Desire: Suturing the Ruptures of Modernity, growing out of a course he teaches at Green River College (Auburn, WA) where he is faculty in the English department. The book facilitates critical examination of various cultural representations and experiences of desires, including those related to romantic love, tradition, identity, community, the body, work, commodities, justice, cultural others, the erotic, spirituality, and nature. As a 1.5 generation immigrant from India, Vik has navigated the complexities of desire, identity, and belonging on behalf of a politically engaged life that takes on the responsibilities of collective cultural and institutional transformation. He received his Ph.D. in English Literature from the University of Texas at Austin, with a focus on ethnic and postcolonial literatures, cultural studies, and social movements.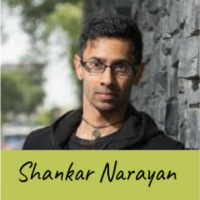 Shankar Narayan explores identity, power, mythology, and technology in a world where the body is flung across borders yet possesses unrivaled power to transcend them. Shankar is a Pushcart Prize nominee, a Fellow at Kundiman and at Hugo House, and winner of prizes from Flyway and Paper Nautilus. Shankar draws strength from his global upbringing and from his work as a civil rights attorney for the ACLU. His work has appeared in Jaggery, Panoply, Crab Creek Review, Raven Chronicles, The Litfuse Anthology, WA 129 (a collection of Washington state poems curated by Poet Laureate Tod Marshall), and many other publications. Shankar is a recent 4Culture grant recipient for Claiming Space, a project to lift the voices of writers of color. In Seattle, he awakens to the wonders of Cascadia every day, but his heart yearns east to his other hometown, Delhi.
---
Tasveer South Asian LitFest brings together an eclectic group of poets, novelists, screenwriters, nonfiction and experimental writers expressing a wide range of South Asian diasporic voices on race, immigration, gender, identity, and publishing. Listen to their authors read from their writings, and engage with them in discussion panels and workshops as they explore some of the major issues—such as race, immigration, gender, sexuality, and politics—that have shaped the lives and writings of the South Asian diaspora.