Spotlight Poetry: Unsun : f/11 by Andrew Zawacki
Poet and translator Andrew Zawacki returns to Seattle to read from his latest book of poetry, Unsun : f/11. He will read with local writer Rachel Edelman.
Please RSVP for a free ticket.
---
About the Book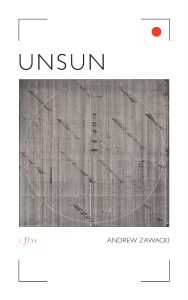 In his fifth poetry volume, Andrew Zawacki expands his inquiry into the possibilities and dangers of a "global pastoral," exploring geographies alternately enhanced and flattened out by digital networks, international transit, the uneven and invisible movements of capital, and the unrelenting feedback loops of data surveillance, weather disaster, war. Wheeling interference patterns of systems of meaning, from radio signals and runway signage to foreign phrases and babytalk, interact with the 'langscape' of English, while punctuation is retrofitted as coding. Loosely structured by the settings of analog photography, the book features a suite of the author's black-and-white, large format images alongside an adaptation of Tang Dynasty poet Wang Wei and a series of fractured sonnets for—and from—his young daughter.
---
---
Related Classes
---
About the Readers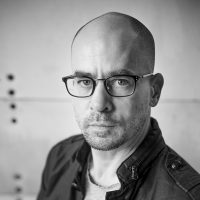 Andrew Zawacki is the author of the poetry books Unsun : f/11 (Coach House, 2019); Videotape (Counterpath, 2013); Petals of Zero Petals of One (Talisman House, 2009); Anabranch (Wesleyan, 2004); and By Reason of Breakings (Georgia, 2002). He has published four books in France, including Sonnetssonnants, translated by Anne Portugal. A past fellow of the Slovenian Writers' Association, Zawacki edited Afterwards (White Pine, 1999), an anthology of postwar Slovenian poetry, fiction, and non-fiction, in addition to editing and co-translating Aleš Debeljak's new and selected poems, Without Anesthesia (Persea, 2011), assisted by a Slovenian Ministry of Culture Translation Grant. His translations of two poetry books by Sébastien Smirou, See About (La Presse / Fence, 2017) and My Lorenzo (Burning Deck, 2012), have earned him a National Endowment for the Arts Translation Fellowship, a French Voices Grant, and a grant from the Centre National du Livre.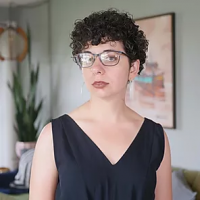 Rachel Edelman is a Jewish writer from Memphis, Tennessee. Her work has been published in Beloit Poetry Journal, Crab Orchard Review, the Threepenny Review, Poetry Northwest, Kenyon Review Online, the Ploughshares Blog, and elsewhere. She has received fellowships and residencies from Crosstown Arts, the Mineral School, the Academy of American Poets, and the University of Washington. She holds an MFA in poetry from the University of Washington and a BA in English and geology from Amherst College. She writes, teaches, and resides in Seattle.