Wave in the PNW: An Evening with Wave Books


Wave Books, one of the nation's most exciting and innovative poetry presses, comes to Hugo House to present five Wave poets who live in the Pacific Northwest.
---
About the Poets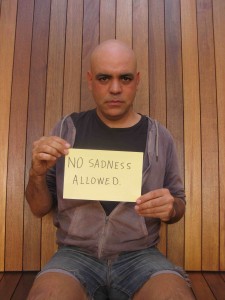 Alejandro de Acosta is a teacher, writer, and translator—in no particular order. His publications include translations of Micrograms by Jorge Carrera Andrade and Five Meters of Poems by Carlos Oquendo de Amat, as well as numerous contributions to anarchist periodicals and anthologies. He is currently working on a book of essays, several translations, and a book review blog. He lives in Olympia, WA.

---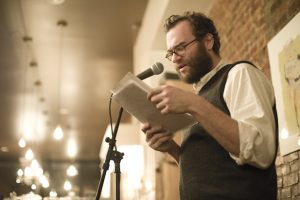 Joshua Beckman was born in New Haven, Connecticut. He is the author of nine books, including The Inside of an Apple, Take It, Shake, Your Time Has Come, and two collaborations with Matthew Rohrer: Nice Hat. Thanks. and Adventures While Preaching the Gospel of Beauty. He is an editor at Wave Books and has translated numerous works of poetry and prose, including Micrograms, by Jorge Carrera Andrade, 5 Meters of Poems by Carlos Oquendo de Amat and Poker by Tomaž Šalamun, which was a finalist for the PEN America Poetry in Translation Award. Most recently, he has co-edited Supplication: Selected Poems of John Wieners. He is also the recipient of numerous other awards, including a NYFA fellowship and a Pushcart Prize. He lives in Seattle and New York.

---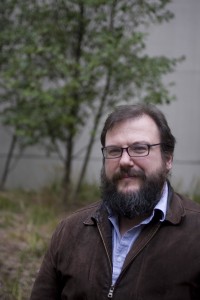 John Beer is the author of The Waste Land and Other Poems, which won the Norma Farber First Book Award from the Poetry Society of America. A graduate of the Iowa Writers' Workshop, he lived on the Greek island of Patmos for two years in the late 1990s, where he served as literary assistant to Robert Lax. He currently teaches creative writing at Portland State University; previously, he reviewed theater for Time Out Chicago. He edited a collection of poems by Robert Lax, Poems (1962-1997).
---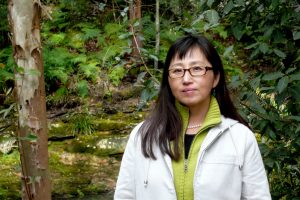 Don Mee Choi is the author of The Morning News Is Exciting, and translator of contemporary Korean women poets. She has received a Whiting Writers Award and the 2012 Lucien Stryk Translation Prize. Her translation of Kim Hyesoon's Sorrowtoothpaste Mirrorcream was shortlisted for the 2015 PEN Poetry in Translation Award. Her most recent works include a chapbook, Petite Manifesto, and a pamphlet, Freely Frayed, ㅋ=q, Race=Nation. Her second book of poems, Hardly War, is forthcoming from Wave Books in April 2016.
---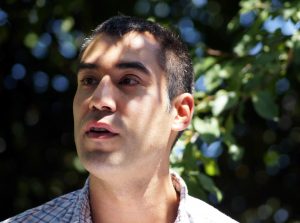 Cedar Sigo was raised on the Suquamish Reservation in the Pacific Northwest and studied at The Jack Kerouac School of Disembodied Poetics at the Naropa Institute. He is the author of eight books and pamphlets of poetry, including Language Arts, Stranger in Town, Expensive Magic, and two editions of Selected Writings. He lives in San Francisco.

---