William O'Daly: Book of Twilight by Pablo Neruda | Reading & Talk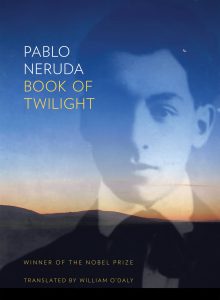 Co-presented by Copper Canyon Press
Poet and translator William O'Daly will read from his ninth book of the poetry of Nobel laureate Pablo Neruda, Book of Twilight, published by Copper Canyon Press. Following the reading, O'Daly will give a short talk on the work of translation.
Book of Twilight (Crepusculario, 1923) was Neruda's first book and has never before been published in its entirety in English. Presenting the highly romantic style refined and empowered in his later books, the debut introduces a bold poet unafraid to take risks, push boundaries, and write towards an unapologetic romanticism. Everything we know about Neruda―all his gestures, hyperbole, and effusiveness―appears vividly and for the first time in these poems.
Pablo Neruda is one of the world's most beloved and bestselling poets. He won the Nobel Prize in 1971 and died in his native Chile in 1973.
Books will be for sale through Open Books: A Poem Emporium. 
---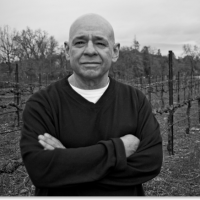 William O'Daly has published eight books of the poetry of Pablo Neruda (Still Another Day, The Separate Rose, Winter Garden, The Sea and the Bells, The Yellow Heart, The Book of Questions, The Hands of Day, and World's End), and two chapbooks of his own poems, The Whale in the Web and The Road to Isla Negra, from Copper Canyon Press and Folded Word Press, respectively. A National Endowment for the Arts Fellow, his poems, translations, essays, and reviews have been published in a wide range of journals and anthologies. His historical novel, This Earthly Life, was a finalist in Narrative magazine's 2009 Fall Story Contest. He received his MFA in Poetry, Translation, and Literary Editing from Eastern Washington University.