Word Works | Chris Abani: Mining for Awe
Nigerian poet, novelist, memoirist, humanitarian, and former political prisoner Chris Abani returns to Hugo House to give a Word Works talk on how rediscovering a sense of awe in the world can radically transform the page. Jailed three times and sentenced to death in Nigeria for his writing, Abani's humanitarian outlook has come to characterize his writing, which Dave Eggers has called "the molten heart of contemporary fiction." His TED talks on storytelling and compassion—seen by hundreds of thousands—reflect the deep humanity he brings to all his work.
After the talk, Abani will be interviewed onstage by journalist and Hugo House prose writer-in-residence Kristen Millares Young.
For tickets to all six Word Works events, reserved seating, and access to private Meet & Greet receptions with the authors, purchase a series pass here.
---
Chris Abani is a novelist, poet, essayist, screenwriter, and playwright. Born in Nigeria to an Igbo father and English mother, he grew up in Afikpo, Nigeria, received a BA in English from Imo State University, Nigeria; an MA in English, gender, and culture from Birkbeck College, University of London; and a PhD in literature and creative writing from the University of Southern California. He has resided in the United States since 2001. Abani is the recipient of the PEN USA Freedom-to-Write Award, the Prince Claus Award, a Lannan Literary Fellowship, a California Book Award, a Hurston/Wright Legacy Award, a PEN Beyond the Margins Award, the PEN Hemingway Book Prize and a Guggenheim Award. His work has been translated into thirteen languages.
---
"There are no easy ways to speak these words. No way to honor love and truth without something getting lost in translation. It is made even more complex when one party is dead, silent to this world. And how do you tell a story that is commonplace and felt by all without giving in to sentimentality? But the thing is that, in the end, we each must decide how comfortable we are with how much we hurt other people."
―Chris Abani, from The Face: Cartography of the Void
---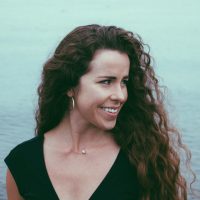 Kristen Millares Young is the author of Subduction, a novel forthcoming from Red Hen Press on April 14, 2020. A prize-winning investigative journalist, book critic, and essayist, Kristen serves as prose writer-in-residence at Hugo House. Her writing appears in the Washington Post, the Guardian, Poetry Northwest, Crosscut, Hobart, Proximity, and Moss, as well as the anthologies Pie & Whiskey, a 2017 New York Times New & Notable Book, and Latina Outsiders: Remaking Latina Identity. Kristen was the researcher for the New York Times team that produced "Snow Fall," which won a Pulitzer and a Peabody. She serves as board chair of InvestigateWest, a nonprofit newsroom she cofounded to protect vulnerable peoples and places of the Pacific Northwest.
---
Related Classes
---

Word Works craft talks by novelists, essayists, poets, and memoirists focus on writing as process rather than finished product, examining how language works to inspire and provoke new ideas through live close readings of the writer's own or others' work. These talks are designed to apply to writers of all genres as well as illuminate well-known works for avid readers. The talks are followed by an interview with a noted editor, writer, or critic.