Word Works: Elizabeth George on Process
For writers, there is little more fascinating than seeing another writer's process laid out like an instruction manual. For close readers, learning a beloved author's way of working is like discovering the secret to a magician's trick.
New York Times-bestselling author Elizabeth George will discuss her own particular process of writing for the Word Works: Writers on Writing series. When crafting the next book of her well-known British crime novel series, how much and what type of planning happens? What is the process between the plan and the final page? How has her process shifted over the course of writing countless novels?
Novelist Peter Mountford will facilitate an onstage Q&A following the event.
---
Elizabeth George is the New York Times and internationally bestselling author of twenty British crime novels featuring Detective Inspector Thomas Lynley and his unconventional partner Detective Sergeant Barbara Havers, which have been translated into thirty languages and featured on television by the BBC. A longtime instructor of creative writing, she has taught at colleges, universities, writers' retreats, and conferences internationally. She most recently taught a live online creative writing class for Hedgebrook Women's Writers' Retreat on Whidbey Island.
She is the recipient of the Anthony Award, the Agatha Award, France's Grand Prix di Literatture Policiere, and Germany's MIMI. She has twice been nominated for an Edgar Award, and she is the recipient of an honorary doctorate of humane letters from California State University Fullerton, and an honorary MFA from Northwest Institute of Language Arts (Whidbey Island MFA Program).
She has also written the bestselling creative writing book Write Away, has edited two volumes of short stories, and is the executive chair of the Elizabeth George Foundation, which makes grants to poets, emerging playwrights, and unpublished novelists.
---
Craft is the point. Not art, which, as I've said, cannot be taught. Nor passion, which cannot be taught. Nor discipline, which is essential but which, alas, also cannot be taught. Pure craft will, of course, not make someone Shakespeare. It won't make someone William Faulkner or Jane Austen. But it can and will serve as a guide, as the soil in which a budding writer can plant the seed of her idea in order to nurture it into a story.
– from Write Away: One Novelist's Approach to Fiction and the Writing Life
---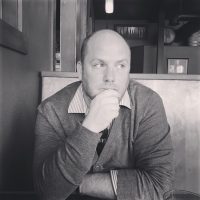 Peter Mountford is the author of the novels A Young Man's Guide to Late Capitalism (winner of the 2012 Washington State Book Award in fiction), and The Dismal Science (a NYT editor's choice). His work has appeared in The Paris Review, Southern Review, The Atlantic, The Sun, Granta, and elsewhere. He was the events curator at Hugo House from 2014 to 2018, and is currently on faculty at Sierra Nevada College's MFA program.
---

Word Works craft talks by novelists, essayists, poets, and memoirists focus on writing as process rather than finished product, examining how language works to inspire and provoke new ideas through live close readings of the writer's own or others' work. These talks are designed to apply to writers of all genres as well as illuminate well-known works for avid readers. The talks are followed by an interview with a noted editor, writer, or critic.