Word Works: Kelly Link [Sold Out]
The Frye Art Museum Auditorium (704 Terry Avenue) | Doors open at 6 pm
General: $15 | Hugo House member: $12 | Student (with ID): $6
This event is sold out. Tickets will be released at the door on a first come, first served basis as they become available. 
Hailed as "the most darkly playful voice in American fiction," indie publisher and short story writer Kelly Link creates brilliantly detailed, emotionally haunting "pocket universes" laced with humor and magic, enchanting readers with her fantastical imagination.
In her Word Works talk, entitled "A Vampire is a Flexible Metaphor," Link will explore questions that arise when introducing the fantastic into a narrative, which creates new opportunities and new challenges. What is a vampire story really about? Why do ghost stories hold such an enduring appeal? What are the rules of writing fantasy, and how do we tether the unreal to the real?
After the talk, Seattle writer and Hugo House instructor Ramon Isao will lead an onstage Q&A.
Books will be for sale through the Elliott Bay Book Company.
---
Kelly Link leads a two-day fiction workshop on September 9 and 10. For more information and to register, visit the class page.
---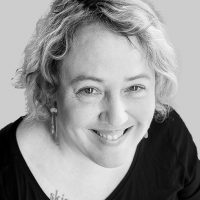 Kelly Link is the author of the collections Get in Trouble, Stranger Things Happen, Magic for Beginners, and Pretty Monsters. She and Gavin J. Grant have co-edited a number of anthologies, including multiple volumes of The Year's Best Fantasy and Horror and, for young adults, Monstrous Affections and Steampunk!
Michael Chabon called Link "the most darkly playful voice in American fiction" and Neil Gaiman wrote she "…should be declared a national treasure."
Link's short stories have been published in The Magazine of Fantasy and Science Fiction, A Public Space, Tin House, One Story, Conjunctions, The Best American Short Stories, and Prize Stories: The O. Henry Awards. She has received a grant from the National Endowment for the Arts and was a finalist for the 2016 Pulitzer Prize in Fiction for her short story collection Get In Trouble.
She is the co-founder of Small Beer Press, which has been recognized as a leading small publisher of literary science fiction and fantasy. Link is also a co-editor of the zine Lady Churchill's Rosebud Wristlet, which features an eclectic mix of fiction, poetry, and nonfiction.
---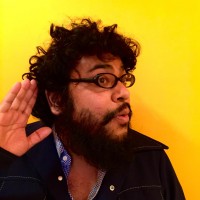 Ramon Isao is a recipient of the Tim McGinnis Award for fiction, and his work has appeared in the Iowa Review, American Reader, Ninth Letter, and Hobart. His screenplays include ZMD, Junk, and Dead Body.
---

For those who sit and stare in wonder at a sentence, a turn of phrase, or a particularly great execution of a literary device, marveling at how they could come about, Word Works talks show writers at their most revealing, with live close-readings demonstrating different facets of writing.
These talks by novelists, essayists, poets, and memoirists draw back the curtain on the process of writing. Each talk by a guest writer focuses on a specific element—such as dialogue, metaphor, voice, or structure—that should be in every writer's toolbox. The talks are followed by an interview with a noted editor, writer, or critic.