Word Works: Mary Gaitskill
General admission: $12 | Hugo House member: $10 | Student: $5

Award-winning author Mary Gaitskill is best known for delivering powerful stories of dislocation, longing, and desire with prose that "glides lightly over unsoundable depths"Village Voice).
The New Yorker called her National Book Award-finalist novel, Veronica, "one of the great American novels of the past decade," and The New York Times Book Review called her latest, The Mare, "extraordinary…[A] magnificently hopeful novel."
What is that mysterious quality that makes the plot and characters of a novel or short story seem real, even when they are outlandish? Gaitskill calls this inner life of fiction the "inner weave," and in her Word Works talk, "The Inner Weave: Mystery and Imagery in Fiction," she will describe how this "inner weave" may be created through language, specifically nonverbal imagery with layers of meaning and/or feeling through which we may sense the hidden and irrational life of characters and stories—that is, what makes them most deeply real.
Hugo House events curator and writer Peter Mountford will lead an onstage Q&A following the talk.
---
Note: This event takes place at Washington Hall (153 14th Ave).
---
Gaitskill also teaches a class in conjunction with her talk. For more details and to register, please visit the class page.
---
About Word Works events and the 2016–2017 Season.
---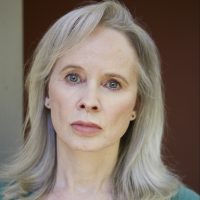 Mary Gaitskill is the author of the novels The Mare; Veronica, which was nominated for the 2005 National Book Award, National Critic's Circle Award, and the LA Times Book Award; and Two Girls, Fat and Thin. She is also the author of the story collections Bad Behavior; Because They Wanted To, which was nominated for the PEN/Faulkner; and Don't Cry. Gaitskill's stories and essays have appeared in The New Yorker, Harper's, Esquire, Best American Short Stories, and The O. Henry Prize Stories.
---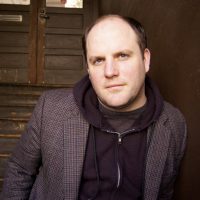 Peter Mountford is the author of the award-winning novels A Young Man's Guide to Late Capitalism, and The Dismal Science. His work has appeared in dozens of major magazines and newspapers. He teaches at Sierra Nevada College's MFA program and is the events curator at Hugo House.