Word Works | Michael Cunningham: The Problem Is Never the Plot
DUE TO A FAMILY TRAGEDY, THIS EVENT HAS BEEN RESCHEDULED FOR THURSDAY, DECEMBER 12.
A writer's main concern should not be with making a story happen. When a writer has taken the time to create characters who are deeply human, those characters, with all their needs, desires, and actions, in turn take care of the plot, all by themselves. 
In this Word Works: Writers on Writing lecture, Michael Cunningham, the Pulitzer Prize-winning author of The Hours, will discuss the different methods a writer can use to discover and thoroughly get to know their characters.
After the talk, Cunningham will be interviewed onstage by Portland-based novelist Cari Luna.
---
Michael Cunningham is the author of the novels A Home at the End of the World, Flesh and Blood, The Hours, By Nightfall, and The Snow Queen, as well as a short story collection, A Wild Swan and Other Tales, all published by Farrar Straus & Giroux. The Hours won the 1999 Pulitzer Prize and PEN Faulkner Award, and was nominated for the National Book Critics Circle Award.
Cunningham's fiction and nonfiction have appeared in the New Yorker, the New York Times, the Atlantic Monthly, the Paris Review, and other publications. A recipient of National Endowment for the Arts, Guggenheim, and Whiting Foundation fellowships, he is Senior Lecturer in English at Yale University.
---
"We'd hoped vaguely to fall in love but hadn't worried much about it, because we'd thought we had all the time in the world. Love had seemed so final and so dull—love was what ruined our parents. Love had delivered them to a life of mortgage payments and household repairs; to unglamorous jobs and the fluorescent aisles of a supermarket at two in the afternoon. We'd hoped for love of a different kind, love that knew and forgave our human frailty but did not miniaturize our grander ideas of ourselves. It sounded possible. If we didn't rush or grab, if we didn't panic, a love both challenging and nurturing might appear. If the person was imaginable, then the person could exist."
—Michael Cunningham, from A Home at the End of the World
---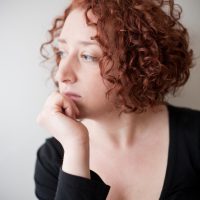 Cari Luna is the author of The Revolution of Every Day, which won the Oregon Book Award for Fiction. A fellow of Yaddo and Ragdale, her writing has appeared in Guernica, Salon, Jacobin, Electric Literature, Catapult, The Rumpus, PANK, and elsewhere. She lives in Portland, Oregon.
---
Related Classes
---

Word Works craft talks by novelists, essayists, poets, and memoirists focus on writing as process rather than finished product, examining how language works to inspire and provoke new ideas through live close readings of the writer's own or others' work. These talks are designed to apply to writers of all genres as well as illuminate well-known works for avid readers. The talks are followed by an interview with a noted editor, writer, or critic.