Word Works: Natalie Baszile on Place
There's little more satisfying than reading a story that tips you headfirst into another world. In her breakout debut novel, Queen Sugar (Pamela Dorman Books), writer Natalie Baszile richly evokes the sugarcane plantations of Louisiana. Through meticulous detail, she introduces the reader to a way of life and a landscape perhaps as foreign to them as it is to the main character, an African American woman who unexpectedly inherits a sugarcane farm and relocates from Los Angeles to rural Louisiana.
For the Word Works: Writers on Writing series, Baszile will look at how readers become deeply engaged in the invented world of a book, exploring the connection between place and character, and place and emotion. Although this talk will focus on fiction, it's suited for writers and readers of all genres.
Baszile's lecture will be followed by an on-stage Q&A facilitated by Hugo House Fellow Nia Dickens.
---
Natalie Baszile is the author of Queen Sugar, which is being adapted for television by writer/director Ava DuVernay of Selma fame, and co-produced by Oprah Winfrey for OWN, Oprah's television network. Queen Sugar was named one of the San Francisco Chronicles' Best Books of 2014, was long-listed for the Crooks Corner Southern Book Prize, and nominated for an NAACP Image Award. She has had residencies at the Ragdale Foundation where she was awarded the Sylvia Clare Brown fellowship, Virginia Center for the Arts, and Hedgebrook. Her nonfiction work has appeared in Lenny Letter, O, The Oprah Magazine, The Rumpus.net, and The Best Women's Travel Writing Volume 9.
Natalie has a MA in Afro-American Studies from UCLA, and is a graduate of Warren Wilson College's MFA Program for Writers where she was a Holden Minority Scholar. She is a member of the San Francisco Writers' Grotto and lives in San Francisco.
---
"Mid-July now, Friday, and after the rainy false start, summer asserted its full magnificence with velvety morning air and peachy skies that turned glacier blue by noon, then a brilliant marbled red and purple at dusk. Laid-by and borer-free, the cane grew lustily, the swordlike leaves thickened, the roots deepened, the stalks pushed eagerly upward in the generous sunlight until they stood eleven notches high."
– from Queen Sugar
---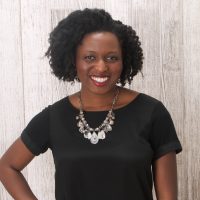 Nia Dickens is a fiction writer working on a series of coming of age stories about black youth across the South with a particular interest in how racism, sexism, and sexuality reshape the genre. She's an alum of Hugo House Made Fellowship and VONA Voices, and former contributor to Technical.ly Media.
---

Word Works craft talks by novelists, essayists, poets, and memoirists focus on writing as process rather than finished product, examining how language works to inspire and provoke new ideas through live close readings of the writer's own or others' work. These talks are designed to apply to writers of all genres as well as illuminate well-known works for avid readers. The talks are followed by an interview with a noted editor, writer, or critic.