Word Works: Ruth Ozeki
Washington Hall (153 14th Avenue) | Doors open at 6 pm
General: $15 | Hugo House member: $12 | Student (with ID): $6
NOTE: Online ticket sales have ended, but tickets may still be available at the door.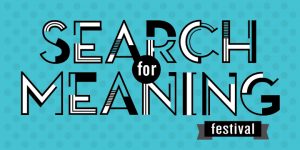 Presented in partnership with Seattle University's Search for Meaning Festival
"Writing is a lonely business, but if you foster a friendship with your process journal, you will never really be alone. It often surprises me how wise my journal is—so much smarter than I am. Where does that insight come from?"
For novelist, filmmaker, and Zen Buddhist priest Ruth Ozeki, a process journal is a safe, intimate space where she can experiment and write informally about writing. "Over the past two decades, I've come to think of my journal more as a friend, someone I can talk to about any aspect of my writing, who shares my interest in and passion for fiction, who is a little bit wiser than I am and unfailingly supportive, who never gets bored listening to me talk about my writing obsession, and who is committed to standing by me for the rest of my writing life."
In her craft talk, Ozeki will share parts of her process journal with you and show you how she uses it when working on a novel, with the hope that this will inspire you to cultivate your own process journal practice, too. You'll learn different ways to engage with your journal, how to ask questions and listen for answers, give yourself homework assignments, encourage yourself, track your research, brainstorm, and collect and organize your ideas.
Seattle-based writer and journalist Kristen Millares Young will lead an onstage Q&A following the talk. Books will be for sale through the Elliott Bay Book Company.
"Ruth Ozeki is bent on taking the novel into corners of American culture no one else thought to look—but where she finds us in all our transcultural and technological weirdness." – Michael Pollan
"Ozeki is one of the smartest (and funniest) writers I know, and in this novel she flat-out knocks it out of the park. A Tale for the Time Being is as layered and mysterious as life and it's overwhelmingly wise, reaching across lands and language and time to show the unity, solitude, confusion and hope at the heart of the human experience. A powerful, beautiful book." – Junot Díaz, Salon
---
Join Ruth Ozeki for a multigenre class, Meditation for Writers, offered in conjunction with her Word Works event. For more information and to register, visit the class page.
---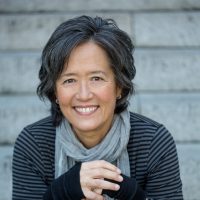 Ruth Ozeki's first two novels, My Year of Meats (1998) and All Over Creation (2003), have been translated into eleven languages and published in fourteen countries. Her most recent novel, A Tale for the Time-Being (2013), won the LA Times Book Prize, was shortlisted for the Man Booker Prize and the National Book Critic's Circle Award, and has been published in over thirty countries.
Her work of personal nonfiction, The Face: A Time Code (2016), was published by Restless Books as part of their groundbreaking series called The Face. Her documentary and dramatic independent films, including Halving the Bones, have been shown on PBS, at the Sundance Film Festival, and at colleges and universities across the country.
A longtime Buddhist practitioner, Ruth was ordained in 2010 and is affiliated with the Brooklyn Zen Center and the Everyday Zen Foundation.
She lives in British Columbia and New York City, and is currently the Elizabeth Drew Professor of Creative Writing at Smith College.
---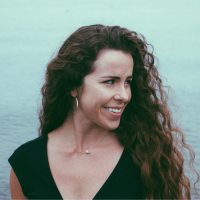 Kristen Millares Young is a writer and journalist whose essays have appeared in the Guardian, Hobart, Moss, and Pie & Whiskey: Writers Under the Influence of Butter & Booze (Sasquatch Books) in 2017. In 2016, the Society for Features Journalism honored her Guardian investigation of police negligence in response to Native actress Misty Upham's disappearance. As researcher, Kristen was the only non-staffer on the New York Times team that produced "Snow Fall: The Avalanche at Tunnel Creek," which won a Pulitzer and a Peabody in 2013. Kristen graduated magna cum laude from Harvard University, where she earned a Bachelor of Arts in History and Literature, and from the MFA program at the University of Washington. She serves as a co-founder and board chair of InvestigateWest, a nonprofit newsroom with offices in Seattle and Portland. @kristenmillares
---

For those who sit and stare in wonder at a sentence, a turn of phrase, or a particularly great execution of a literary device, marveling at how they could come about, Word Works talks show writers at their most revealing, with live close-readings demonstrating different facets of writing.
These talks by novelists, essayists, poets, and memoirists draw back the curtain on the process of writing. Each talk by a guest writer focuses on a specific element—such as dialogue, metaphor, voice, or structure—that should be in every writer's toolbox. The talks are followed by an interview with a noted editor, writer, or critic.