Write Our Democracy: Writers Respond
Join Write Our Democracy and Hugo House for an event elevating voices in a time when so many are being silenced. On this night, writers and artists will respond to our political infrastructure, constructing, erasing, and writing over documentation that grounds systems of oppression. This event celebrates free speech and provides a base for all artists seeking ways to interact and speak out for a compassionate and just democracy. Featured artists include Dujie Tahat, Catalina Cantú, Raúl Sánchez, Lena Khalaf Tuffaha, and Kristiana Kahakauwila.
Initially an international protest to the 2016 Inauguration, Write Our Democracy has since been dedicated to promoting the importance of the spoken word and writing as activism in a time when freedom of speech and the humanities have been under threat of constraint. Each reading in the series focuses on how literature can contribute to a community of liberation through language and truth.
This event is free and open to the public.
---
About the Readers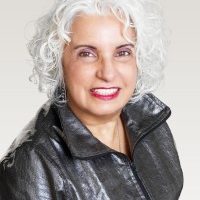 Catalina Marie Cantú is a multigenre writer, interdisciplinary artist, and Jack Straw Fellow. Her writing has been published in La Bloga, Poetry on Buses, Seattle Poetic Grid, Raven Chronicles, and The Inspired Poet. She is a cofounding member and current president of La Sala, a Latinx artist collective. Catalina is currently finishing her braided essay collection and her first YA novel.
---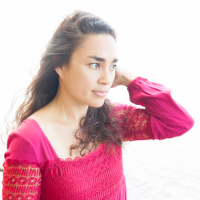 Kristiana Kahakauwila is a hapa writer of kanaka maoli (Native Hawaiian), German, and Norwegian descent. Her first book, This is Paradise: Stories (Hogarth, 2013), takes as its heart the people and landscapes of contemporary Hawai'i and was named a Barnes & Noble Discover Great New Writers selection. Recent essays and stories have appeared in Kartika Review, Red Ink, Mistake House, and GEO Magazine, among others. Kristiana earned a BA in comparative literature from Princeton University and an MFA in creative writing from the University of Michigan. She was a 2015–16 fellow at Harvard University's Radcliffe Institute of Advanced Study and is an associate professor at Western Washington University. She also teaches in the low-residency MFA at the Institute of American Indian Art (IAIA) in Santa Fe.
---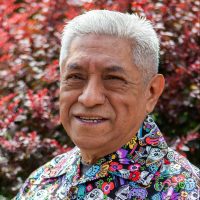 Raúl Sánchez is the newest City of Redmond Poet Laureate 2019–2021, a translator currently working on the final edits of the Spanish-language version of his inaugural collection, All Our Brown-Skinned Angels, nominated for the 2013 Washington State Book Award in Poetry. He is currently a poetry mentor for the PONGO Teen Writing Project in the Juvenile Detention Center and a teacher for Seattle Arts and Lectures' Writers in the Schools (WITS) program. Also a Jack Straw poetry mentor at the Denny International Middle School.
---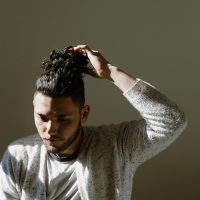 Dujie Tahat is the author of Here I Am O My God, winner of a Poetry Society of America Chapbook Fellowship selected by Fady Joudah. His poems have been published or are forthcoming in Sugar House Review, the Journal, the Southeast Review, Narrative, Bennington Review, Poetry Northwest, Asian American Literary Review, and elsewhere. Dujie has earned fellowships from Hugo House, Jack Straw Writing Program, and the Poetry Foundation, as well as a work-study scholarship from Bread Loaf Writers' Conference. He serves as a poetry editor for Moss and Homology Lit and cohosts The Poet Salon podcast.
---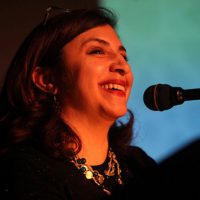 Lena Khalaf Tuffaha is a poet, essayist, and translator. She is the author of Water & Salt, winner of the 2018 Washington State Book Award for Poetry, and Arab in Newsland, winner of the 2016 Two Sylvias Chapbook Prize. Her chapbook Letters from the Interior is forthcoming in October 2019 from Diode Editions. She is a Hedgebrook alum and the recipient of a 2019 Artist Trust Fellowship.