Write with Hugo House with Alma García (Virtual)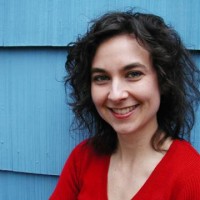 Our mission during this time of distraction, artistic fatigue, and social isolation is to create a regular time and space for writers to write and to meet each other. In this group, writers introduce themselves and are provided optional fiction, poetry and nonfiction prompts to work on for 60-70 minutes of sustained silent writing time, though they are more than welcome to work on their own projects instead. Small group breakout sessions at the end of our time together encourage participants to share and respond to work generated during the session, or just get to know the other writers in the group.
Registration information coming soon.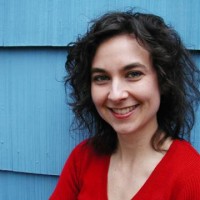 Alma García's short fiction has appeared in Narrative Magazine, Kweli Journal, and Bluestem, among others. She holds an MFA from the University of Arizona and has received numerous writing awards. Her novel is currently under consideration at several publishing houses.
---
About Write with Hugo House (in partnership with the Seattle Public Library)
Write with Hugo House is a free drop-in writing circle for all ages and genres of writing. Bring something you're working on, or just come ready to write. You will have the opportunity to share your work and get feedback—but only if you want to (no pressure). You can also use this time to increase productivity on your current work in progress, surrounded by fellow writers. Learn more >
The Library fully complies with the Americans with Disabilities Act (ADA) and provides accommodations by request for physical and virtual access to library programs, services, and other needs to ensure these resources are available to people with disabilities. Please contact leap@spl.org, at least 7 calendar days in advance to request an accommodation.