Writers Under the Influence: Rainer Maria Rilke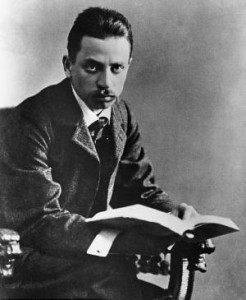 "You must change your life." So ends one of Rilke's most famous poems "The Archaic Torso of Apollo," and it's a good descriptor for Rilke's influence, as well. The writer of Letters to a Young Poet, Rilke's advice and knowledge has resonated well past his death in 1926.
Tonight, Rilke's influence will be honored by poets Kary Wayson, Deborah Woodard, and Shin Yu Pai, along with a reading in German from a Hugo House student. In the gallery, Clare Johnson's (love songs), an exhibition of drawings based on Rilke's poem series Roses, will be on display. The book featuring the drawings is also for sale.
There's a cash bar, and books by the writers and Rilke will be on sale. The event itself is free.
---
About the Participants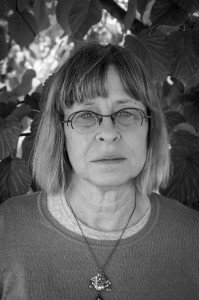 Deborah Woodard's most recent collection of poetry is Borrowed Tales (Stockport Flats 2012). She has work forthcoming in Raising Lilly Ledbetter: Women Poets Occupy the Workplace (Lost Horse Press 2015). Hospital Series, her translation from the poetry of Amelia Rosselli, is due out from New Directions this April. She and her husband, Dave Karp, recently adopted two semi-feral cats, Gus and Miranda, and reading Rilke aloud to them is part of the taming process she envisions.
---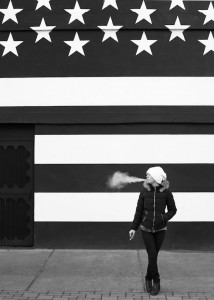 Kary Wayson's poems have appeared in Crazyhorse, Poetry Northwest, Alaska Quarterly Review, The Nation, Narrative,  FIELD, Filter, The Best American Poetry 2007, and the 2010 Pushcart Prize anthology. Kary was a 2003 Discovery/The Nation award winner, and her chapbook, Dog & Me, was published in 2004 by LitRag Press. Her book, American Husband, won the Ohio State University Press/The Journal Award in 2009. A 2012 Stranger "Genius Award" nominee, Kary is currently writer-in-residence at Hugo House.
---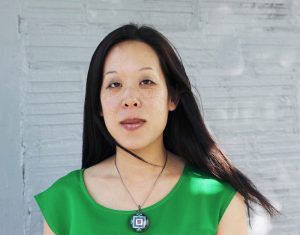 Shin Yu Pai is the author of several poetry collections including AUX ARCS (La Alameda, 2013), Adamantine (White Pine, 2010), Sightings (1913 Press, 2008), and Equivalence (La Alameda, 2003). Her limited-edition artist book projects include Hybrid Land (Filter Press, 2011) and Works on Paper (Convivio Bookworks, 2007). A 2014 Stranger Genius Nominee in Literature, her work has received funding from 4Culture, The City of Seattle's Office of Arts & Cultural Affairs, and The Awesome Foundation. She is a former writer-in-residence for the Seattle Art Museum and a current Ambassador for On the Boards. She writes for City Arts, International Examiner, and Northwest Asian Weekly.
---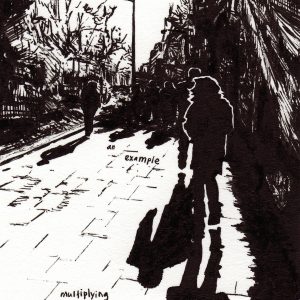 Clare Johnson is a visual artist and writer. Solo exhibitions include North Wall Arts Centre in Oxford, Hugo House, Storefronts Seattle, and Guy's Hospital in London, where her 35-drawing project about childhood experiences with asthma was acquired for permanent display. Johnson has won the Michael S. Harper Poetry Prize and been a finalist in Hugo House's New Works Competition; her ongoing Post-it Note Project won a Seattle Magazine Best of 2011 for "Best New Take on the Memoir." Recently, she received Artist Trust GAP funding to expand her series of drawings inspired by favorite books, first exhibited at Hugo House.