Writers Under the Influence: Ursula K. Le Guin
Ursula K. Le Guin (1929–2018) changed the landscape of science fiction – arguably creating a new one – with her intellectual rigor and activist's heart. Her legacy as a writer and female artist is deep and will be lasting.
Presented in partnership with Clarion West Writers Workshop, tonight celebrates the legacy of Le Guin as local writers present stories, thoughts, and more. Featuring Eileen Gunn, David Naimon, and Nisi Shawl.
[Photo by Marian Wood Kolisch]
---
I don't think 'science fiction' is a very good name for [my work], but it's the name that we've got. It is different from other kinds of writing, I suppose, so it deserves a name of its own. But where I can get prickly and combative is if I'm just called a sci-fi writer. I'm not. I'm a novelist and poet. Don't shove me into your damn pigeonhole, where I don't fit, because I'm all over. My tentacles are coming out of the pigeonhole in all directions. – from The Paris Review, The Art of Fiction No. 221
---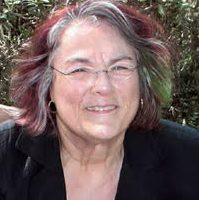 Eileen Gunn writes short stories. Her fiction has received the Nebula Award in the US and the Sense of Gender Award in Japan, and has been nominated for the Hugo, Philip K. Dick, and World Fantasy awards and shortlisted for the James Tiptree, Jr. award. Gunn was the editor/publisher of the influential Infinite Matrix webzine (2001-2008), and served on the board of directors of the Clarion West Writers Workshop for 22 years. She had her first serious conversation with Ursula Le Guin in 1990, when Ursula told her she wanted to include a Gunn story in The Norton Book of Science Fiction. Many more conversations, both serious and utterly frivolous, followed.
---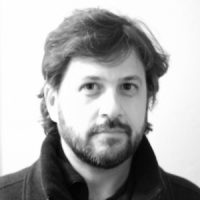 David Naimon's is the co-author of Ursula K. Le Guin: Conversations on Writing (Tin House), a series of interviews between the writers in which Le Guin discusses the craft, aesthetics, and philosophy in her fiction, poetry, and nonfiction. David lives in Portland, Oregon where he hosts the literary radio program and podcast Between The Covers on KBOO 90.7FM.
---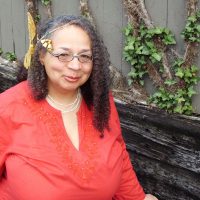 Nisi Shawl wrote the AfroRetroFuturist novel Everfair, a Nebula Award finalist set in an imaginary Utopia in the Congo; and the James Tiptree, Jr. Award-winning story collection Filter House, which Ursula was kind enough to blurb. In her capacity as reviews editor at the feminist literary quarterly Cascadia Subduction Zone, Shawl edited a contribution of Ursula's and thereby earned her praise, being declared "nice as well as good." She lives in Seattle, taking walks with her mother June and her cat Minnie, at the pace of an entitled feline.
---
All events are free and open to the public unless otherwise noted.