Writing for a Cause: Muatasim Qazi, Frederica Jansz, and Mike Lewis on Censorship

With every new day, it seems there's something new to translate into writing: if it's not about gun violence, it's about homelessness. If it's not about homelessness, it's about police brutality. If it's not about police brutality, it's about women's health.
Writers are specially equipped to convey relevant anecdotes, emotions, and ideas related to the things they believe in. The latest installment in our occasional series, Writing for a Cause, will feature journalists Muatasim Qazi, Frederica Jansz, and Mike Lewis speaking on the more pervasive and subversive forms of censorship that occur.
Both Qazi and Jansz were granted asylum in the United States after being threatened and persecuted in their home countries of Pakistan and Sri Lanka respectively. When they came to the United States, they discovered that there were no inroads for them in the journalism profession. Thus, they have been doubly silenced: first by force, and then by the marketplace.
Lewis, who spent most of his career as a reporter for the Seattle P-I, will also talk about his experiences working as a journalist in the face of a waning appetite and market for long-form and investigative writing, and the many ways that the for-profit news industry has distorted and silenced the necessary work of reporters.
All three writers will touch on how to work around this system and discuss strategies on how to give voice to the voiceless.
---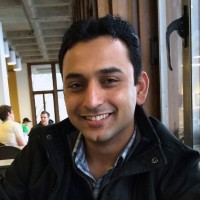 Muatasim Qazi is a Pakistani journlist now living in exile in the United States. He is assistant editor for The Baloch Hal, an online newspaper which reports human rights violations and religious extremism in Balochistan and has been banned by Pakistani authorities.
---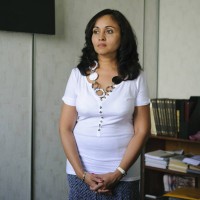 Frederica Jansz is a Senior Research Fellow at the Institute of Commonwealth Studeis at the University of London. The former editor in chief of The Sunday Leader, an English-language weekly in Sri Lanka, Jansz has been an investigative journalist for over two decades.
---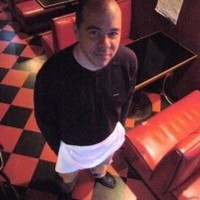 Mike Lewis is a freelance journalist and a former reporter for the Seattle Post-Intelligencer and regional editor for Patch.com.