Writing Heritage: Celebrating Asian American and Pacific Islander Heritage Month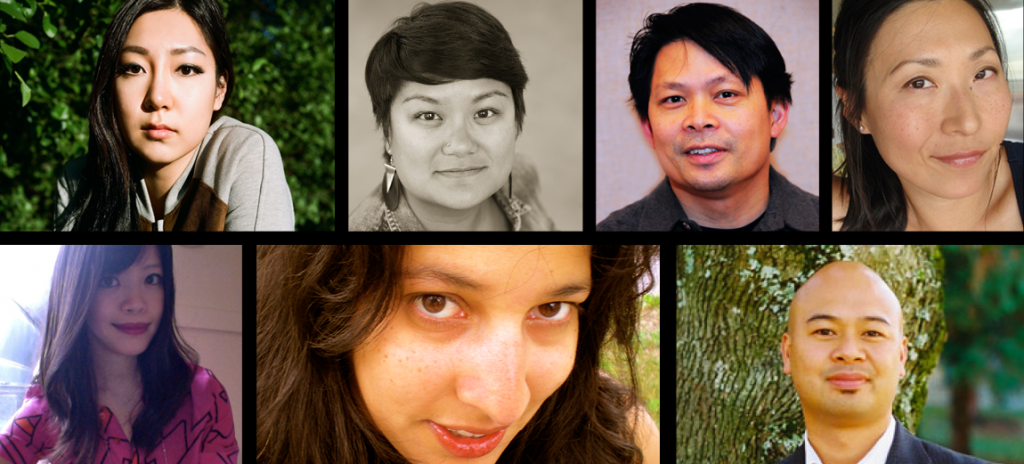 Along with Kundiman, Hugo House presents a reading in honor of Asian American and Pacific Islander (AAPI) Heritage Month.
Featured readers include:
EJ Koh
Harold Taw
Jane Wong
Michelle Peñaloza
Oliver de la Paz
Prageeta Sharma
Poet Arlene Kim emcees.
About the Readers
EJ Koh is a poet and translator of Korean literary works. She has appeared in World Literature Today, TriQuarterly, Southeast Review, Columbia Review, and Privacy Policy: The Anthology of Surveillance Poetics from Black Ocean Press (ed. Andrew Ridker, 2014). She has also featured in Flavorwire's 23 People Who Will Make You Care About Poetry and Culture Trip's 10 Americans Changing the Face of Poetry. She accepted fellowships and residencies at Kundiman, The MacDowell Colony, and the Napa Valley's Writers' Conference. She earned her Masters of Fine Arts in Poetry and Literary Translation at Columbia University in New York.
Michelle Peñaloza's poetry has appeared or is forthcoming in the New England Review, the Asian American Literary Review, TriQuarterly, and elsewhere. She is the recipient of fellowships and scholarships from Kundiman, Hugo House, and the Bread Loaf Writers' Conference, among others. Peñaloza has been teaching since 2005.
Prageeta Sharma is the author of four poetry collections: Bliss to Fill, The Opening Question, Infamous Landscapes, and the recent Undergloom. She was a recipient of the 2010 Howard Foundation Award. She is a professor of English at the University of Montana.
Harold Taw is the author of the novel Adventures of the Karaoke King (Lake Union Publishing 2011). His writing has been featured on NPR, in a New York Times bestselling anthology, and in the Seattle Times; his screenplay Dog Park has garnered recognition in domestic and international film festivals and competitions. Harold is currently completing a novel about a turbulent adolescence in Southeast Asia and collaborating on a musical adaptation of Jane Austen's Persuasion for the 5th Avenue Theatre Writers Group. A Yale Law School graduate and a Fulbright Scholar, Harold's research and writing has been supported by, among others, 826 Seattle, Artist Trust, Centrum, the Helen Riaboff Whiteley Center, Humanities Washington, Jack Straw Productions, and Wing Luke Museum.
Jane Wong's poems can be found in places such as Best American Poetry 2015, Best New Poets 2012, The Volta, Hayden's Ferry Review, Tupelo Quarterly, and others. A Kundiman fellow, she is the recipient of fellowships and scholarships from the U.S. Fulbright Program, the Fine Arts Work Center, Squaw Valley, and the Bread Loaf Writers' Conference. She lives in Seattle, where she teaches at the Hugo House and the University of Washington.