Writing Motherhood: Amber Flame, Anne Liu Kellor, Mary Pan, Carla Sameth, and Samantha Updegrave
In an interview with the Atlantic, the writer Rachel Cusk once compared the experience of motherhood to being "an open wound." She continued, "A woman is exposed to being turned into a different kind of person by the experience of motherhood."
In this reading, five writers will reflect on their own experiences with motherhood, the joys and pains, how motherhood is rendered in their work, and the impact that motherhood has had on their lives as writers.
---
About the Readers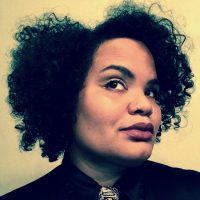 Amber Flame is a writer, composer, and performer, whose work has garnered residencies with Hedgebrook, The Watering Hole, Vermont Studio Center, and YEFE NOF. Flame's original work has been published in diverse arenas, including Def Jam Poetry, Winter Tangerine, the Dialogist, Split This Rock, Black Heart magazine, Sundress Publications, FreezeRay, Redivider, and more. A Jack Straw Writer and recipient of the CityArtist grant from Seattle's Office of Arts and Cultural Affairs, Amber Flame's first full-length poetry collection, Ordinary Cruelty, was published in 2017 through Write Bloody Press. Flame is a queer Black single mama just one magic trick away from growing her unicorn horn.
---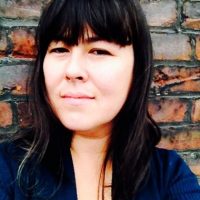 Anne Liu Kellor is a multiracial Chinese American writer, teacher, editor, and mother. Her essays have appeared or are forthcoming in publications such as Longreads, the New England Review, the Normal School, Fourth Genre, Vela, and Literary Mama, and her manuscript, Heart Radical, was selected by Cheryl Strayed as 1st runner-up in Kore Press's 2018 memoir contest. Anne has received fellowships from Hedgebrook, Hypatia-in-the-Woods, 4Culture, and Jack Straw. Born and raised in Seattle, she teaches creative nonfiction at the Hugo House, including the course Writing Mother and Child this fall.
---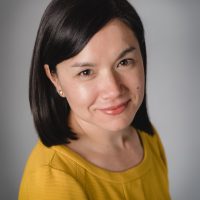 Mary Pan is a writer and physician with training in global health and narrative medicine. Her work appears in Intima, Hektoen International, Mothers Always Write, Pulse, and elsewhere. Her essays have been anthologized or are forthcoming in Nine Lives, Humanity, My Caesarean, and This Side of Doctoring. She was selected as an AWP Spring 2019 Writer to Writer mentee. She writes prose and poetry exploring biculturalism, medical ethics, global health, mental health, motherhood as vocation, and the intersection of religion and science. She teaches narrative medicine literature and writing workshops and is currently working on her first book.
---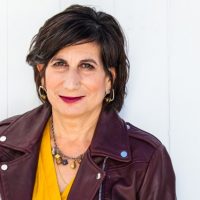 Carla Sameth's debut memoir, One Day on the Gold Line, was published in 2019 by Black Rose Writing. Her work on blended/unblended, queer, biracial, and single parenting appears in a variety of publications, including Collateral, Brevity blog, Narratively, Longreads, Mutha, Full Grown People, Tikkun, Entropy, Pasadena Weekly, and more. Carla was a 2019 Pride Poet with the City of West Hollywood and a fall 2016 PEN in the Community teaching artist. She has taught creative writing to incarcerated youth through WriteGirl. She teaches at California State University Los Angeles and Southern New Hampshire University. Carla is a member of the Pasadena Rose Poets and has an MFA from Queens University.
---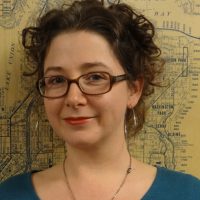 Samantha Claire Updegrave's work appears in Atticus Review, Seattle's Child, Bitch magazine, the Rumpus, Crosscut, Literary Mama, Hip Mama, and others. She wrote the foreword to Ghosts of Seattle: An Anthology of Lost Places (Chin Music Press, 2017), a finalist for the WA State Book Award. She holds an MFA from The Northwest Institute of Literary Arts, where she was an Elizabeth George Foundation Scholarship recipient and the nonfiction editor at Soundings Review. By day, she is an urban planner, and lives in Seattle with her young son. She is a cofounder of The Looseleaf Reading series, an evening of music and storytelling that puts emerging and established women & non-binary writers on stage, and teaches at Hugo House.