Writing Off the Patriarchy: Literature as Love Letters for Change
When you tell stories of raising feminist men, championing gender expression, exposing the betrayals between women or the double standards for women in marriage, you whisper a new world into becoming. Join writers Sonora Jha, Kristen Millares Young, Soniah Kamal, and Stuart Getty for a discussion on new literature for change. 
Click the "Tickets" link to RSVP to this free event.
---
About How to Raise a Feminist Son by Sonora Jha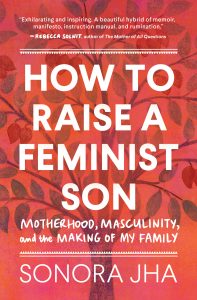 "We are raising our girls to imagine themselves as president, yes, but what would it look like if our men were raised to cry their hearts out, in public, at an injury, at a tragedy, or a moving work of art?" asks Sonora Jha. "What would that look like, if not love?" In How to Raise a Feminist Son, Jha directs these inquiries at herself, as an immigrant mother of color reflecting back on the joys and challenges of raising her now-grown son, Gibran; as well as to her readers, ending each chapter with a list of to-dos that examine toxic masculinity, internalized misogyny, and the stories we tell ourselves and the boys we care for.
---
About the Participants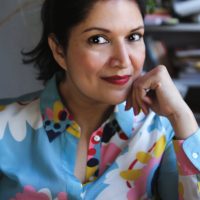 Sonora Jha, PhD, is an essayist, novelist, researcher, and a professor of journalism at Seattle University. She is the author of the novel Foreign, and her op-eds and essays have appeared in the New York Times, the Seattle Times, The Establishment, DAME, and in several anthologies. She grew up in Mumbai and has been chief of metropolitan bureau for the Times of India and contributing editor for East magazine in Singapore. She teaches fiction and essay writing for Hugo House, Hedgebrook Writers' Retreat, and Seattle Public Library.
---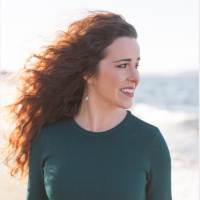 Kristen Millares Young is a prize-winning journalist, essayist and teacher. Named a Paris Review staff pick, her debut novel Subduction was a finalist for a Foreword INDIES Book of the Year Award and two International Latino Book Awards. Widely anthologized, her writing appears in the Washington Post, the Guardian and elsewhere. The editor of Seismic and a former Prose Writer-in-Residence at Hugo House, Kristen was the New York Times researcher for "Snow Fall," which won a Pulitzer. From 2021-2023, Kristen will be a Humanities Washington Speakers Bureau presenter.
---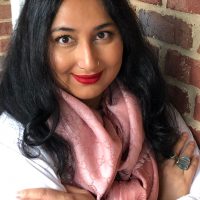 Soniah Kamal is an award winning novelist, essayist and public speaker. Her most recent novel, Unmarriageable: Pride & Prejudice in Pakistan, is a Financial Times Readers' Best Book of 2019, a People's Magazine Pick, a 2019 'Books All  Georgians Should Read,' a 2020 Georgia Author of the Year for Literary Fiction nominee, is shortlisted for the 2020 Townsend Award for Fiction, is a New York Public Library, a NPR Code Switch 2019 Summer Read Pick and more. Her debut novel, An Isolated Incident, was a finalist for the Townsend Award for Fiction and the KLF French Fiction Prize. Soniah's TEDx talk is about second chances and 'We are the Ink', her address at a U.S. Citizenship Oath Ceremony about transitions, and her keynote at the Jane Austen Festival about feminism and global connections. Soniah's work has appeared in critically acclaimed anthologies and publications including the New York Times, Catapult, Georgia Review, VIDA, Buzzfeed and more.
---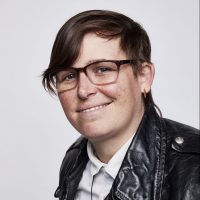 Stuart Getty is a genderqueer writer, speaker, and filmmaker who works at IDEO, a design and consulting firm. Their short film theyTHEM has toured at festivals, and they have given talks at SXSW, TEDx, CreativeMornings, and elsewhere. They are the author of How to They/Them (Sasquatch Books, 2020).