In our 280-character world, good conversation can be hard to find. What luck then that I found myself in a room with a group of people looking to go a little deeper than a sound bite.
We were gathered at writer and Hugo House instructor Suzanne Edison's house to hear award-winning writer Claire Dederer read from her widely shared November 2017 piece in The Paris Review. The reading was part of a Hugo Hangout, one of several gatherings hosted by friends and supporters of Hugo House to help spread the word about our new home.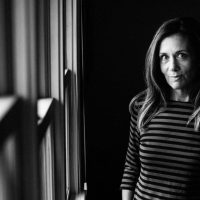 Claire spoke of "monstrous men," those once glorious cultural idols whom recent months have shown us are sexual abusers, too. How do we hold those two realities in our mind? Claire asked. What is our ethical, moral, and personal obligation to consume — or not consume — their art?
These are complicated issues that deserve complicated answers and, thankfully, Claire's reading sparked a lively conversation.
"The people attending the event included writers [and] visual and performance artists in addition to doctors and lawyers, all of them readers and engaged thinkers about today's pressing issues," Suzanne said of the Hangout. "This is exactly the audience I believe Hugo House attracts and should continue to attract."
The people in that room didn't always agree. In fact, they argued. But they did so in a way that added to — rather than subtracted from — the conversation. There was no picking of sides or calling of names. We didn't agree but we did get along.
How refreshing, right? How sorely needed in our polarized world. Seeing such conversations evolve right before my eyes gave me such optimism. It also reminded me of what I hope for the new Hugo House.
This September, we'll open the doors of our new home. It's an invitation to the world to come in and take the time to explore, both on and off the page. The new Hugo House is filled with nooks and crannies, quirky corners ripe for exploration. Come in, we say. Be curious. Talk. Write. Connect.
On August 12, Type Set, a co-working space for writers, will host another Hugo Hangout. This event will take place during Beat Walk, a musical celebration in Columbia City. The Bushwick Book Club will play original music and Hugo House writers will read from their work. For more information and to RSVP, enter the code SUMMERBOOKS here.
If you too would like to host a Hugo Hangout or want to know more about how you can help, please let me know (tree@hugohouse.org). Let's get the word out.
---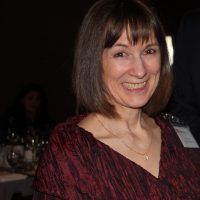 Tree Swenson has been the executive director of Hugo House since early 2012. She previously spent ten years as executive director of the Academy of American Poets in New York, and was the executive director and publisher at Copper Canyon Press, which she co-founded, for twenty years. She also served as director of programs at the Massachusetts Cultural Council and is a former board president of the Association of Writers and Writing Programs (AWP). She holds an MPA degree from the Kennedy School at Harvard.
---
Look back on past posts in Making Certain It Goes On, a series from our Executive Director, Tree Swenson, that chronicles the planning and building of our new and permanent home.