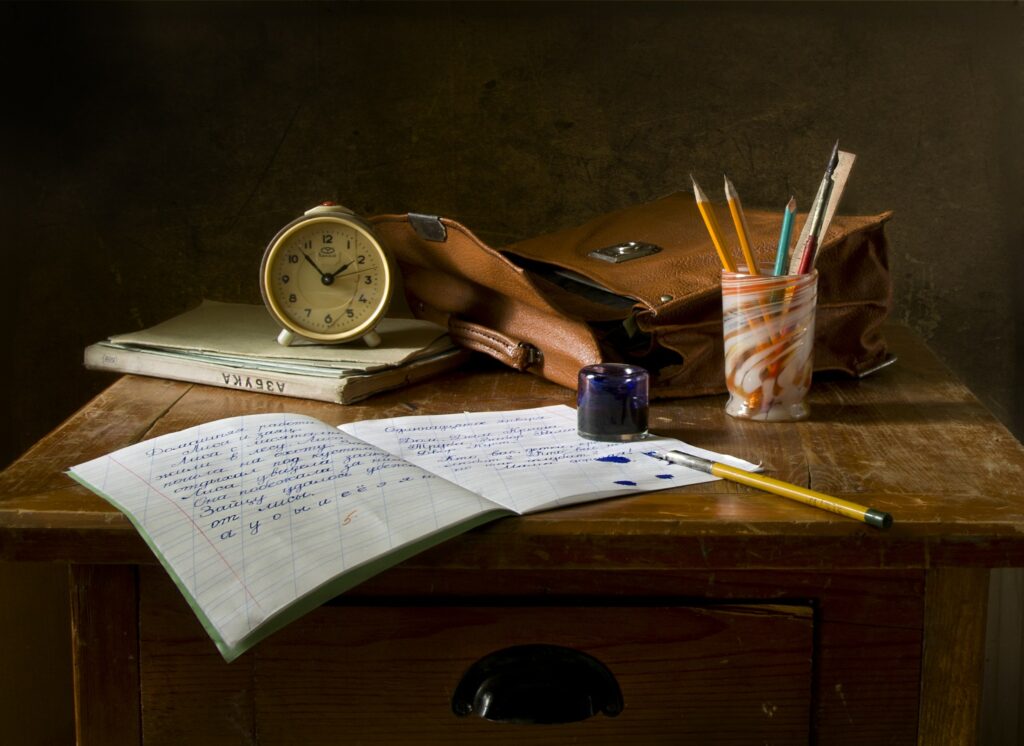 Applying to teach a class at Hugo House? This post breaks down the documents we ask teachers to submit as part of their proposals and provides information from our education staff to help you get started.
Hugo House class proposals consist of the following and should be submitted via our Teacher Portal:
    1–2-page CV
    1-page teaching statement
    A short (90-word) description of your class as it would appear in the class catalog
    A syllabus and detailed class description
About the CV
In your CV, we're looking for at least one and, ideally, more than one of the following: 
1) Direct experience in the creative writing world. You're a published writer, spoken word performer or storyteller, working or former editor, book reviewer, etc. You know the ins-and-outs of the craft of writing and the daily, working life of being a writer (even if, like most of us, you also have a day job). Writers want to learn from other writers.
2) Prior teaching experience in creative writing or elsewhere. Many Hugo House teachers have years of experience teaching high school, college, masters or PhD students, and we love that. But we also want to be a place where great writers can get their start teaching. Let's say you've just published a book of short stories and you've never taught a class before, but you're an experienced facilitator for Search & Rescue. Great! Your knowledge of craft combined with your background in facilitation, even if it's not been in the creative writing classroom, will serve you well. If you've never taught or facilitated or taught anything at all, it would be hugely beneficial to run some workshops at a public library, for your friends, at a community center—anywhere you can gather a small group and test-run your course material. Like most things, great teaching takes practice. 
3) Community engagement. A large part of teaching a class at a community writing center is being able to facilitate people in community, so we'd like to know in what capacity you've been a part of a writing community. Have you participated in group readings, served as a judge for contests, or participated in a writing group? Have you participated in or facilitated other types of community and equity engagement? We'd love to hear about those, too. 
About the teaching statement
We know that a CV doesn't cover everything about who you are in the classroom, so this is where you can share more about your teaching experience and your approach to teaching. In two paragraphs, tell us about a class you taught recently. What went well? What is one thing you wish you'd done differently? What's your "philosophy" when it comes to teaching? Or: How do you define the role of a teacher? 
About the short description
If your class is selected (congrats!), this short description will be the copy we use for our online and print catalogs. Please keep the description to 90 words or less. This is your chance to tell prospective students what the class is about, what's going to happen, and what they'll come away with. This copy should be ready to go into the catalog and should be free of typos. Check out our online catalog for examples and inspiration. 
About the syllabus and class description
With your course description and syllabus, please tell us about the class(es) you want to teach. For example: What content will you cover? How will students engage with each other throughout the course? What writers will you and your students read for inspiration? This is also your chance to tell us why you're excited about the topic of your class, and why you think it should be offered at Hugo House. We prefer new-to-Hugo-House teachers to begin with a one-session (3-hour) class.
Note: This component of the proposal has been updated from our previous application requirements and is designed to help teachers articulate and develop a solid plan for their classes. If you need assistance or have questions about this step, please reach out to us! We're here to help.
Additional questions?
If you have questions about the class proposal process, contact our education team at education@hugohouse.org.