A Sand Book: An Evening with Ariana Reines
Join us as poet-astrologer Ariana Reines reads from her new collection, A Sand Book.
A Sand Book is a poetry collection in nine parts, a travel guide that migrates from wildfires to hurricanes, tweety bird to the president, lust to aridity, desertification to prophecy, and mother to daughter. It explores the negative space of what is happening to language and to consciousness in our strange and desperate times. From Hurricane Sandy to the murder of Sandra Bland to the massacre at Sandy Hook, from the sand in the gizzards of birds to the desertified mountains of Haiti, from Attar's Conference of the Birds to Chaucer's Parliament of Fowls to Twitter, A Sand Book is about change and quantification, the relationship between catastrophe and cultural transmission.
"Ariana Reines … made me realize you could be a girl and loving and compassionate and vulgar and voracious and excessive and ugly and smart. She gave poetry guts, and she gave me and so many other female poets/queer poets/weirdo poets the guts to be female/queer/weird."
—Jenny Zhang, author of Rookie
---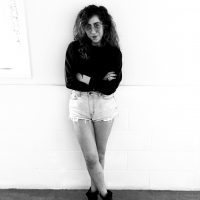 Ariana Reines is the author of Mercury (Fence Books, 2011), The Cow (Fence Books, 2006), and Coeur de Lion (Fence Books, 2007). Her play Telephone was produced at the Cherry Lane Theater and won several Obie awards. Reines was the 2009 Roberta C. Holloway Lecturer in Poetry at the University of California Berkeley; she has taught master classes at Pomona College, the University of California Davis, and the University of Pittsburgh. She lives in New York, NY.