Rabbits for Food: A Reading by Binnie Kirshenbaum
Master of razor-edged literary humor, Binnie Kirshenbaum reads from her latest novel, Rabbits for Food (Soho Press, 2019), which tells the story of a writer's slide into depression and institutionalization.
About the Book
"Psychiatric dayroom dark and just as funny, Rabbits for Food breaks down the mental breakdown into disquieting bite-sized pieces. It's fast-paced and turbulent, but beautifully complex, and the details are stunning. So chew slowly—this is one you'll want to savor."
—Paul Beatty, author of The Sellout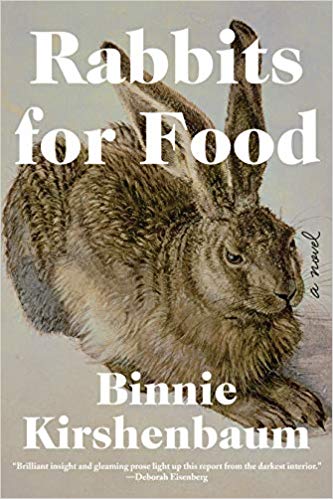 It's New Year's Eve, the holiday of forced fellowship, mandatory fun, and paper hats. While dining out with her husband and their friends, Kirshenbaum's protagonist—an acerbic, mordantly witty, and clinically depressed writer—fully unravels. Her breakdown lands her in the psych ward of a prestigious New York hospital, where she refuses all modes of recommended treatment. Instead, she passes the time chronicling the lives of her fellow "lunatics" and writing a novel about what brought her there. Her story is a brilliant and brutally funny dive into the disordered mind of a woman who sees the world all too clearly.
Propelled by razor-sharp comic timing and rife with pinpoint insights, Kirshenbaum examines what it means to be unloved and loved, to succeed and fail, to be at once impervious and raw. Rabbits for Food shows how art can lead us out of—or into—the depths of disconsolate loneliness and piercing grief.
More Praise for Rabbits for Food
"A bitingly funny, and occasionally heartbreaking, look at mental illness, love and relationships, with Kirshenbaum's familiar black humor."
—The New York Times

"Binnie Kirshenbaum has hit her considerable stride in Rabbits for Food. This novel is compulsive reading; it's wonderfully paced, explosively funny and witty, and very, very wise about many grave things—but mostly about merely being human."
—Richard Ford

"Brilliant insight and gleaming prose light up this report from the darkest interior, where Binnie Kirshenbaum's acerbic, grieving, all-too clear-sighted protagonist has become imprisoned by despair. Enduring love is no match here for irremediable loss, but Kirshenbaum conducts us on the journey with steady authorial nerves, high-wire insouciance, quicksilver wit, and limitless compassion."
—Deborah Eisenberg, author of Your Duck Is My Duck

"Kirshenbaum's portrait of intractable depression is acerbic, heartbreaking, and improbably hilarious."
—People

"This book achieves absolute genius . . . [Bunny] is willing to look clearly at the darkness, even if she doesn't ever anticipate light, and that bravery, and her raw humor, makes her magnificent."
—The Boston Globe
About the Author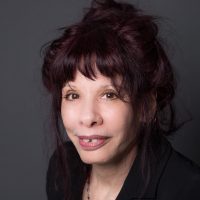 Binnie Kirshenbaum is the author of the story collection History on a Personal Note (Fromm International, 1995) and six novels, including On Mermaid Avenue (Fromm International, 1994), Hester Among the Ruins (W.W. Norton, 2002), An Almost Perfect Moment (Ecco, 2004), and The Scenic Route (Harper Perennial, 2009). Her novels have been chosen as Notable Books of the Year by the Chicago Tribune, NPR, Time, the San Francisco Chronicle, and the Washington Post. Her work has been translated into seven languages.
---
Related Classes
Binnie Kirshenbaum will teach Voice and Dialogue on Wednesday, September 11th, 6 pm – 9 pm.