BOA Editions Showcase: Bruce Beasley, Marcelo Hernandez Castillo, Keetje Kuipers & Laura Read
BOA Editions is a nonprofit publisher of poetry and other literary works, based in Rochester, New York. Known for cultivating and publishing new and established poets and authors of unique literary talent, BOA has championed such writers as Carolyn Kizer, Li-Young Lee, and Lucille Clifton.
This reading showcases three poets of the press from our own backyard: Bruce Beasley, author of seven collections of poetry and a professor of English at Western Washington University; Keetje Kuipers, a Hugo House instructor whose third collection, All Its Charms, is forthcoming in 2019; and former Spokane Poet Laureate Laura Read, author of Dresses from the Old Country, which will have just been released at the time of this event. Also joining the lineup is visiting poet, essayist, and translator Marcelo Hernandez Castillo, author of Cenzontle.
Book sale and signing to follow.
---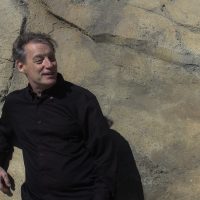 Bruce Beasley is the author of eight collections of poetry, including All Soul Parts Returned (BOA Editions, 2017) and Theophobia (BOA, 2012). The winner of numerous literary awards, including the Colorado Prize in Poetry, the Ohio State University Press/Journal Award, the University of Georgia Press Contemporary Poetry Award, and three Pushcart Prizes, he is also the recipient of fellowships from the National Endowment for the Arts and the Artist Trust of Washington. A native of Macon, Georgia, he now lives in Bellingham, Washington, where he is a professor of English at Western Washington University.
---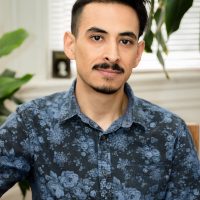 Marcelo Hernandez Castillo is a poet, essayist, translator, and immigration advocate. He is the author of the collection Cenzontle (2018), which won the 2017 A. Poulin Jr. prize, and the chapbook Dulce (2018). His memoir, Children of the Land, is forthcoming from Harper Collins in 2020. His work has appeared or been featured in The New York Times, PBS Newshour, People en Español, The Paris Review, Fusion TV, Buzzfeed, Gulf Coast: A Journal of Literature and Fine Arts, New England Review, and Indiana Review, among others. He currently teaches in the Low-Res MFA program at Ashland University.
---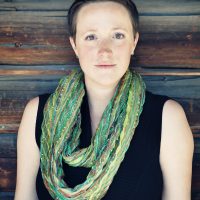 Keetje Kuipers is the author of Beautiful in the Mouth (BOA Editions, 2010), The Keys to the Jail (BOA, 2014), and the forthcoming All Its Charms (BOA, 2019). She has been a Wallace Stegner Fellow, a Katharaine Bakeless Nason Fellow, an Emerging Writer Lecturer at Gettysburg College, and the recipient of fellowships from the Lucas Artist Residency at Montalvo Arts Center, the Jentel Artist Residency Foundation, Vermont Studio Center, Brush Creek Foundation for the Arts, and PEN Northwest's Margery Davis Boyden Wilderness Writing Residency. A former editor of the Southern Humanities Review and Associate Professor at Auburn University, Keetje now lives with her wife and daughter on Bainbridge Island, where she teaches at Hugo House and serves as Senior Editor at Poetry Northwest.
---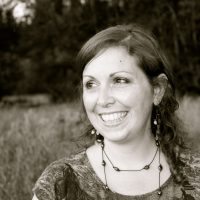 Laura Read was born in New York City and has lived most of her life in Spokane, Washington. She is the author of Dresses from the Old Country (BOA Editions, 2018). Her previous collection, Instructions for My Mother's Funeral (University of Pittsburg Press, 2012), won the AWP Donald Hall Prize for Poetry. A recipient of a Washington State Artists Trust Grant, a Florida Review Prize for Poetry, and a Crab Creek Review Prize for Poetry, Laura served as Spokane's Poet Laureate from 2015 to 2017. She currently teaches at Spokane Falls Community College and regularly presents at literary festivals throughout the Pacific Northwest.
---
All events are free and open to the public unless otherwise noted.