Book Launch | Ensō by Shin Yu Pai
Please join us for a reading celebrating Shin Yu Pai's newest collection, Ensō, published by Seattle press, Entre Ríos Books. An expansive hybrid book and digital experience, Ensō showcases Shin Yu Pai's development, placing new work next to old, to create not only a mid-career retrospective, but a guidebook for poets interested in moving their practice off the page and into the community.
This event is free and open to the public. Please RSVP at the bottom of the page.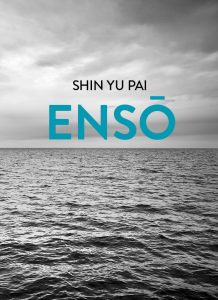 From her early work in place-based and ekphrastic poetry and her explorations of bookmaking, to her current experimentation with installation and projection, Ensō highlights the creative process to her poetry. The reader learns more about Ms. Pai's influences— the identities that resonate for her— and her thoughts on cultural hybridity, exchange and appropriation. She speaks deeply of how motherhood transformed her views of what is possible in poetry, reconnecting to her immigrant mother's creative legacy, and how that pushed her ideas to better inhabit the world around us. She gives moving examples of how personal and systematic racism and misogyny have shaped her practice, while inviting the reader into a deeper conversation about how a poet writes with and about their community.
---
About Shin Yu Pai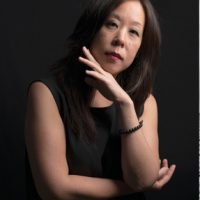 Shin Yu is a poet, essayist and visual artist. She is the author of several books of poetry, including Aux Arcs (La Alameda, 2013), Adamantine (White Pine, 2010), Sightings: Selected Works [2000-2005] (1913 Press, 2007), and Equivalence (La Alameda, 2003). She served as the fourth poet laureate of the City of Redmond from 2015 to 2017 and has been an artist-in-residence for the Seattle Art Museum, Town Hall Seattle, and Pacific Science Center. In 2014, she was nominated for a Stranger Genius Award in Literature. She is a three-time fellow of the MacDowell Colony and has also been in residence at the Ragdale Foundation, Centrum, and the National Park Service. Her visual work has been shown at the Dallas Museum of Art, the McKinney Avenue Contemporary, Three Arts Club of Chicago, and the Museum of American Jazz. She lives and works in the Pacific Northwest where she produces and curates events for Atlas Obscura.