Book Launch: Jessica Mooney's Parting Gifts for Losing Contestants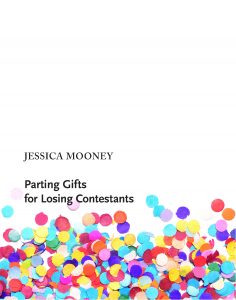 Join us to celebrate the official launch of Jessica Mooney's new chapbook, Parting Gifts for Losing Contestants, a collection of essays which explores the kaleidoscopic nature of grief as one drifts through different stages and manifestations of loss. From the personal to the political, these essays serve as distinct yet conjoined rooms, leading the reader through vertiginous states of absence to the stark yet off-kilter reality of what remains.
Jess will read from her new book, joined by poet Sarah Galvin and writer Leah Baltus, who will lead the conversation at the end of the reading.
---
Praise for Parting Gifts for Losing Contestants
"Each essay is a cut that soothes itself—or attempts to—with love and the avoidance of love; blurted truths, secrets kept, pharmaceuticals, fast food, and forensic archaeology. With whatever works, and so much that doesn't." —Nicole Hardy

"[In the essay 'High Elopement Risk'] what begins as a psalm to Mooney's mother becomes—almost imperceptibly—a threnody on the impossibility (or at least the difficulty) of romantic love for the author (and perhaps the reader as well). Stunning." —David Shields
---
About the Participants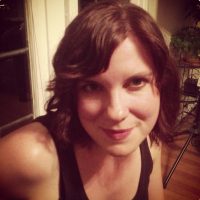 Jessica Mooney's short stories, essays and literary criticism have appeared in Entropy, Moss, The Seattle Review of Books, The Rumpus, Salon, City Arts Magazine, and elsewhere. Jessica is grateful to have received artist grants from Artist Trust, the Seattle Office of Arts and Culture, and 4 Culture. She was a finalist for Washington State's Gar La Salle Storyteller Award in 2015 and 2016. Jessica is a former Hugo House fellow.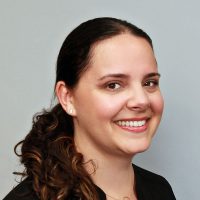 Leah Baltus's writing and editing career spans nearly two decades, during which time she has worked with poetry, fiction, essay, creative nonfiction, screenplays, and many forms of journalism. She was editor-in-chief of City Arts from 2011 to 2018, where she had the pleasure to edit many of Seattle's most exciting writers. She also founded and ran the nationally distributed zine RIVET for seven years and is a co-founder of the artist support nonprofit Shunpike.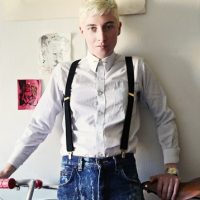 Sarah Galvin is a poet and author of The Three Einsteins. Her blog, The Pedestretarian, is devoted to reviews of food found on the street. She has an MFA in poetry from University of Washington. In addition to poetry and discarded food, her interests include demolition derbies, food that isn't discarded, and confetti cannons. She has a recurring nightmare about a sentient house. She is widely known as "The Champagne of Queers." Her poems and essays can be found in io, New Ohio Review, Pleiades, Pinwheel, Vice magazine, and The Stranger.
---
About the Press
COAST|noCOAST info: COAST|noCOAST is micro press and annual print journal with "offices" in Cincinnati, OH, and Seattle, WA. All our publications are an interrogation of the editor's aesthetics as well as an exploration of our regions' writing and art. We actively seek work from authors of the Puget Sound and Southern Ohio. Jessica Mooney's Parting Gifts for Losing Contestants is our first chapbook. COAST|noCOAST is grateful 4Culture and Seattle Office of Arts and Culture for their generous funding.