Bushwick Book Club: G. Willow Wilson's Miss Marvel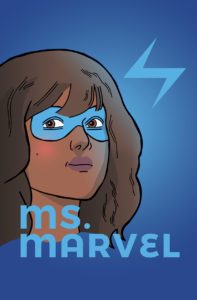 Marvel Comics universe expands in scope and song.
Bushwick performers include JR Rhodes and more.
Tickets: $10.
---
In eight previous seasons, The Bushwick Book Club Seattle has hosted over 300 individual performers writing and debuting original music inspired by literature. "New and innovative work that surprises and delights," is how one local author describes the Bushwick experience, while another librarian calls it "a brilliant way to expand anyone's appreciation of words." The Bushwick Book Club Seattle and STYLE: Songwriting Through Youth Literature Education are the twin arms of Bushwick Northwest, a federal 501(c)(3) non-profit arts organization.