Feminism and the Body: A Reading and Conversation with Sophia Shalmiyev and Claire Dederer
Celebrating the release of her debut memoir, Mother Winter, Portland-based writer Sophia Shalmiyev will join fellow memoirist Claire Dederer, author of Love and Trouble, for a reading from their books and a conversation on feminism, the body, motherhood, and other overlapping themes between their works.
About Mother Winter and Sophia Shalmiyev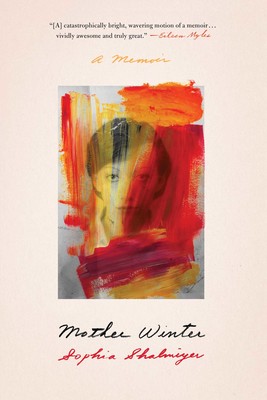 Mother Winter is equal parts refugee-coming-of-age story, feminist manifesto, and meditation on motherhood, displacement, gender politics, and art that follows award-winning writer Sophia Shalmiyev's flight from the Soviet Union, where she was forced to abandon her estranged mother, and her subsequent quest to find her. Braided into her physical journey is a metaphorical exploration of the many surrogate mothers Shalmiyev sought out in place of her own—whether in books, art, lovers, or other lost souls banded together by their misfortunes.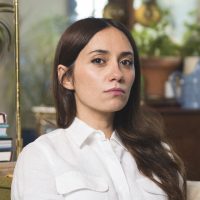 Sophia Shalmiyev emigrated from Leningrad in 1990. She is an MFA graduate of Portland State University with a second master's degree in creative arts therapy from the School of Visual Arts. She lives in Portland with her two children. Mother Winter is her first book.
---
About Love and Trouble and Claire Dederer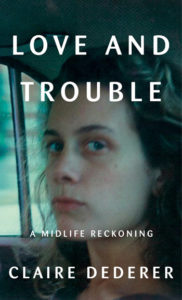 Love and Trouble is the latest memoir from the New York Times bestselling author of Poser: My Life in Twenty-Three Yoga Poses. When Claire Dederer turned 44 she began to have what she describes as "a lot of extremely inconvenient feelings"—feelings of recklessness, of impatience, along with a kind of voluptuous erotic reawakening. Love and Trouble shifts between her present experience as a middle-aged mom in the grip of unruly and mysterious new hungers, and her recollection of herself as a teenager—the last time she experienced life with such heightened sensitivity and longing.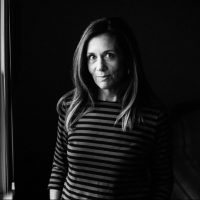 Claire Dederer is the author of two critically acclaimed memoirs: Love and Trouble: A Midlife Reckoning and Poser: My Life in Twenty-Three Yoga Poses, which was a New York Times bestseller. Poser has been translated into 11 languages, optioned for television by Warner Bros., and adapted for the stage. Dederer is a long-time contributor to The New York Times. Her essays, criticism, and reviews have also appeared in the Paris Review, the Atlantic, the Nation, Vogue, Marie Claire, Elle, Real Simple, Entertainment Weekly, New York magazine, Chicago Tribune, Newsday, Slate, Salon, High Country News, and many other publications.